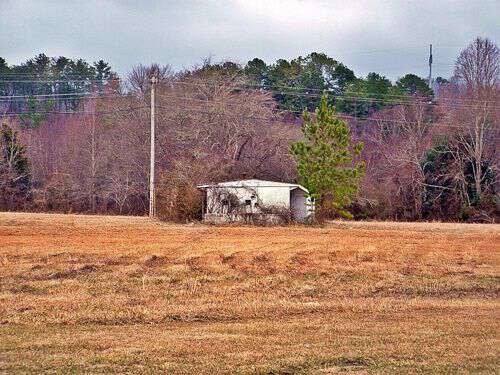 Old drive-in  Peachtree NC
Sometimes the college I work at has free movie nights for students and the community at large. I usually work them. A few weeks back we had one. We typically show the movie outdoors on a big screen unless the weather decides not to cooperate with us. Our recent movie night was perfect weather. No rain and it was very warm for a February night. Yet we didn't have a great turn out.
As we stood around wondering about the lack of interest I said "It looks like folks would think this would be fun." One of my co-workers agreed but then said "Maybe that's the problem, we think it would be fun, but we're a lot older than the people we're asking to come." I said I guessed maybe she was right.
Ironically, there used to be a drive in theater just across the road from where we were showing our film. That drive-in used to be packed on the weekends, especially on Sunday nights when I was teenager.
Since the drive-in was on the way to town from our house I drove by it my entire life. It was enclosed by a high fence all the way around. I'd often wonder what it was like on the inside as I rode by in the back of Pap and Granny's car. I also wondered if anyone ever hid in the trunk and snuck in like they did on tv. I was a teenager before I finally saw the inside of it.
As I said the drive-in was the place to be on Sunday nights. There wasn't much movie watching, there was lots of standing around talking and sometimes a little meanness. I'm ashamed to say among all the times I went to the drive in I can only remember seeing one movie, Arachnophobia. The only reason I remember that movie was I went with Paul and our cousin, Maria, during the middle of the week, not on Sunday night.
What I do remember is standing around talking, laughing, seeing who was there and being seen. The usual silly teenage stuff. I do have one extra special memory that will forever exist somewhere in that now empty exposed field. A memory of an older brother who cared enough to send word to me that I was hanging with the wrong crowd of people and I better remove myself or he would. I can still feel myself standing there trying to act like I didn't care, but knowing he was right and I should know better.
Any drive-in-movies left where you live?
Tipper
Subscribe for FREE and get a daily dose of Appalachia in your inbox