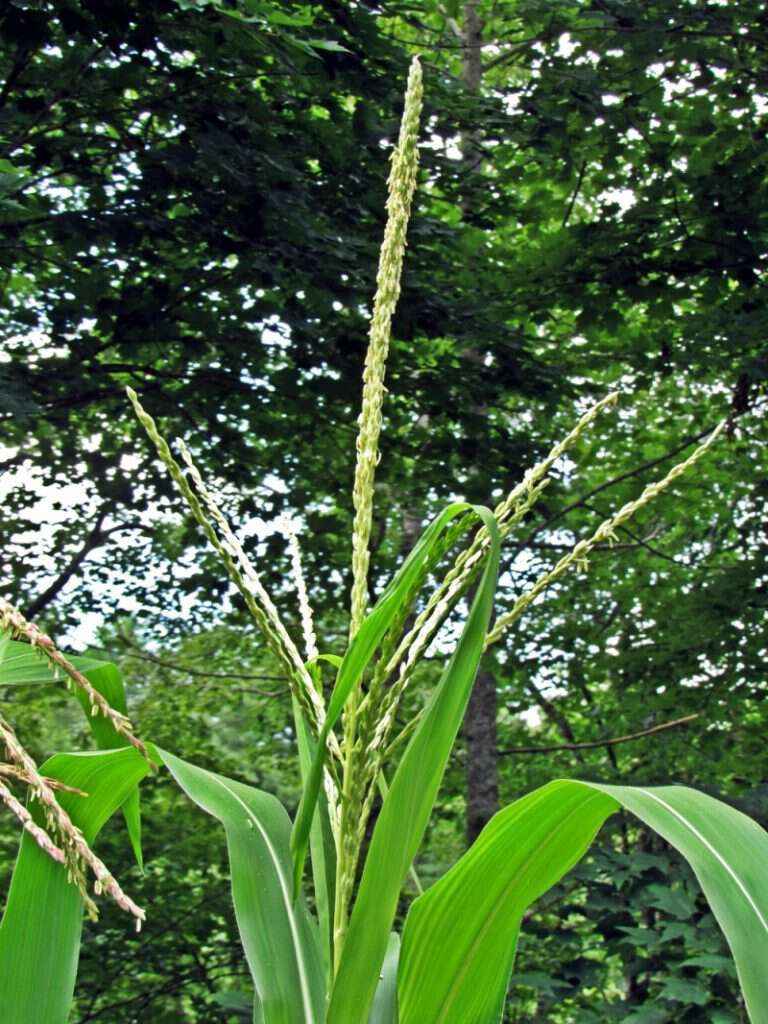 Corn tasseling in Brasstown NC, 2016
tassel noun variant form of tossel.
1966-68 DARE (Brasstown NC, Spruce Pine NC).  1999 Montogomery Coll. (Cardwell)
Dictionary of Smoky Mountain English
—————–
Our Sow True Seed Trucker's Favorite Corn has been tasseling for about 2 weeks. I'm anxious to see what it tastes like. We have been enjoying the bounty of farmer Tim's garden down the road. He's had Silver Queen coming in for about 3 weeks now.
When I was a little girl I'd go between the corn rows in Pap's garden and pretend I was in a magical kingdom where bees talked and morning glories wound their tendrils around my arms and legs. Actually, the last time I did that I was a grown woman with 2 girls of her own…but don't spread that around.
Here's a video I took several years ago in Pap's big garden.
I hope you could hear the bees at work. Seemed like once I started videoing every jar fly in the holler started up
Tipper