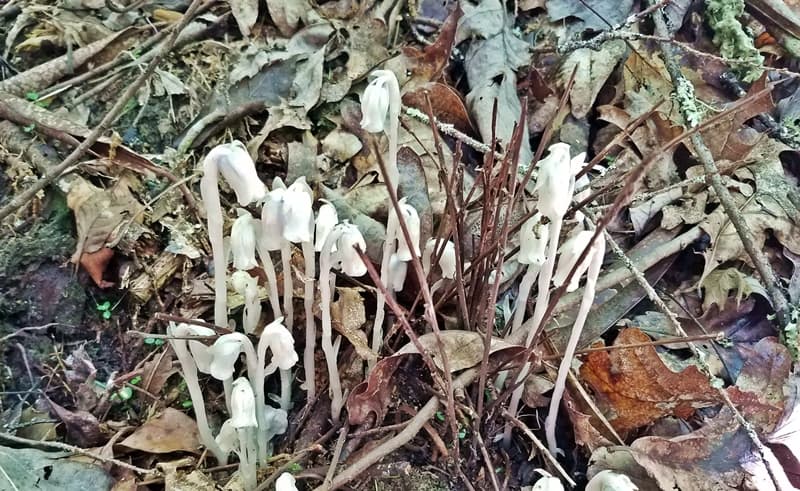 Indian pipe noun A white, leafless flowering wild plant (Monotropa Uniflora) having a single, pipe-shaped blossom. Same as corpse flower, ghostflower, ghost plant.
1937 Thornborough Great Smoky Mts 23 Less conspicuous are . . . Indian pipe or ghostflower, with it fragile, leafless, pipe-shaped blossoms, from which it is said the Indians made a lotion for strengthening the eyes. 1982 Stupka Wildflowers As it is entirely lacking in chlorophyll, Indian pipe is white throughout—flower, stem, and leaves—and has a succulent wax-like appearance.
—Dictionary of Smoky Mountain English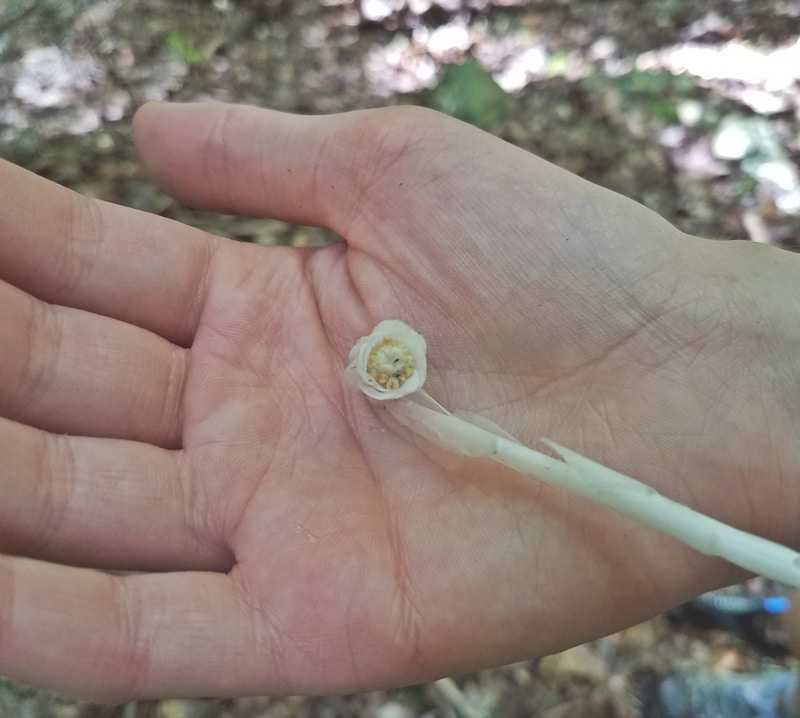 This must be the time of the year to spot Indian Pipe in the woods. It seemed like we saw the plant every where we looked on our recent hike.
Indian Pipe act as a sort of parasite feeding on the nutrients that have been digested by tree roots or nutrients from decaying plant matter in the form of rotting logs or stumps. Once the plant finishes it's growing season the pipes turn completely black almost looking like burnt matchsticks. If you pick a Indian Pipe it will also soon turn black.
The nodding flowers of the plant amazingly raise their heads to the sky in a last hurrah of sorts to make sure their seeds are broadcast to ensure the next generation of Indian Pipes are born the following year.
The plant was used in medicinal remedies ranging from curing colds and fevers to removing warts.
Interesting in relation to the alternate names of Corpse or Death plant it was said to heal the broken heart of those mourning the loss of a loved one.
Tipper
Subscribe for FREE and get a daily dose of Appalachia in your inbox