Today's post was written by Chitter.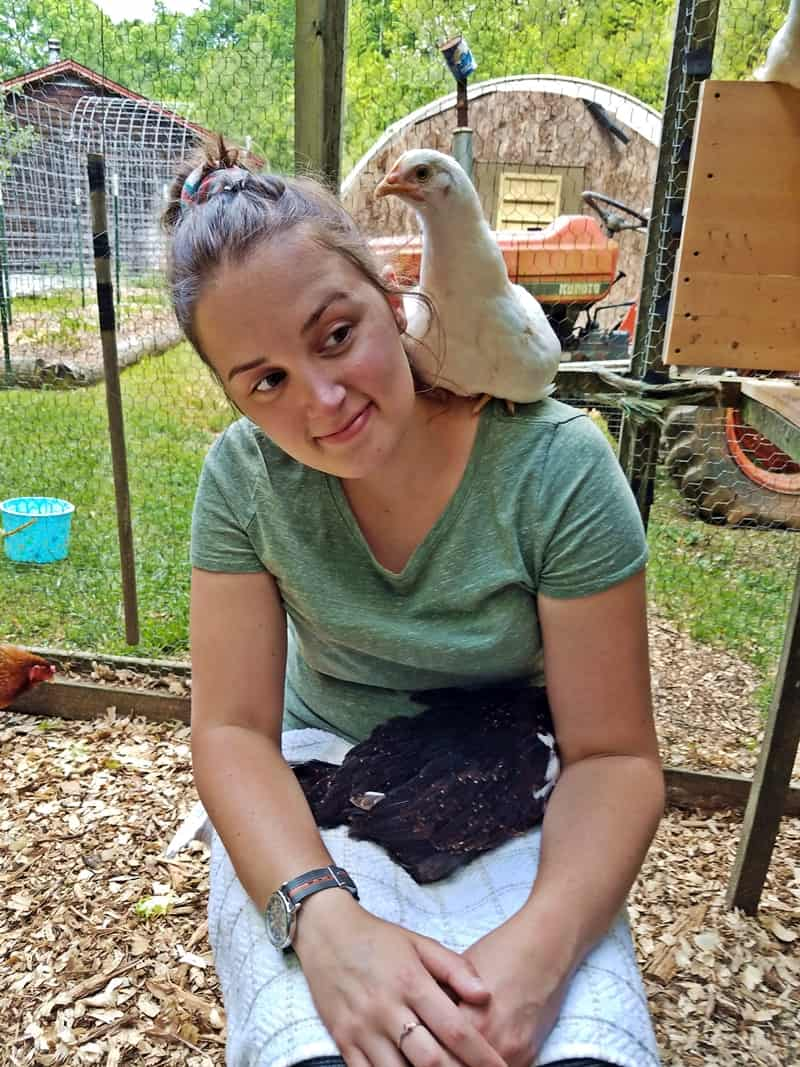 Two weeks ago we introduced the baby chicks to their new home…the chicken lot. At first they were really scared and didn't like it. They missed the warm comfort of their cardboard home in the basement.
But after a few days they calmed down and realized how nice it was to have so much space to run around.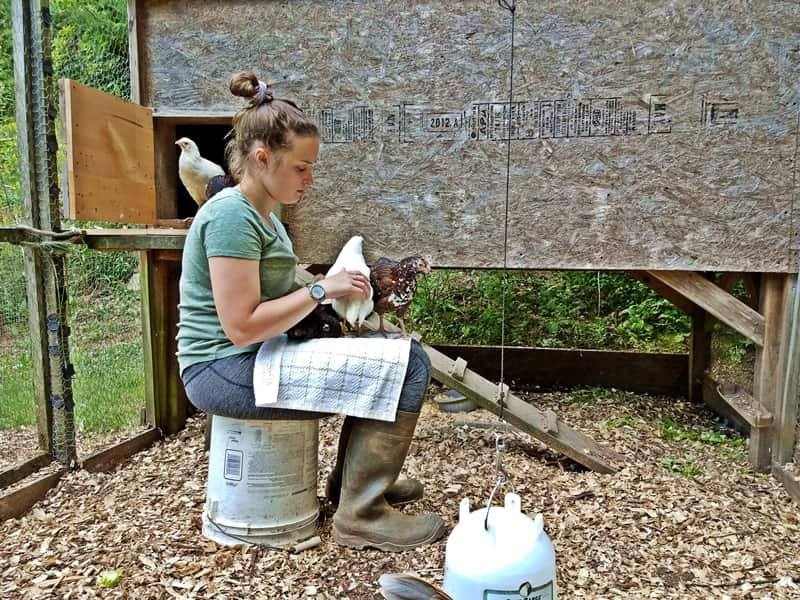 I can't believe how much they've grown since we put them in with the other chickens.
Because I took care of them from the start they have a real attachment to me. Every day when I go into the pen they scurry around my feet and jump on my shoulder and sometimes peck me in the head 🙂
Remember the little one with the hurt leg? I named her Annabelle. When I had her isolated in my room I put a buddy with her. I named the buddy Delilah. Now the two stick together and love to sit in my lap when I go to visit them.
The older hens seem to be more accepting of the little ones since they're pecking them in the head less every day. Our rooster Bo mostly ignores the little ones except when he chases them out of the coop each morning.
I'm happy that I only have to water and feed and no longer have to clean up their mess two times a day.
Now we just wait on the eggs 🙂
Chitter
Subscribe for FREE and get a daily dose of Appalachia in your inbox