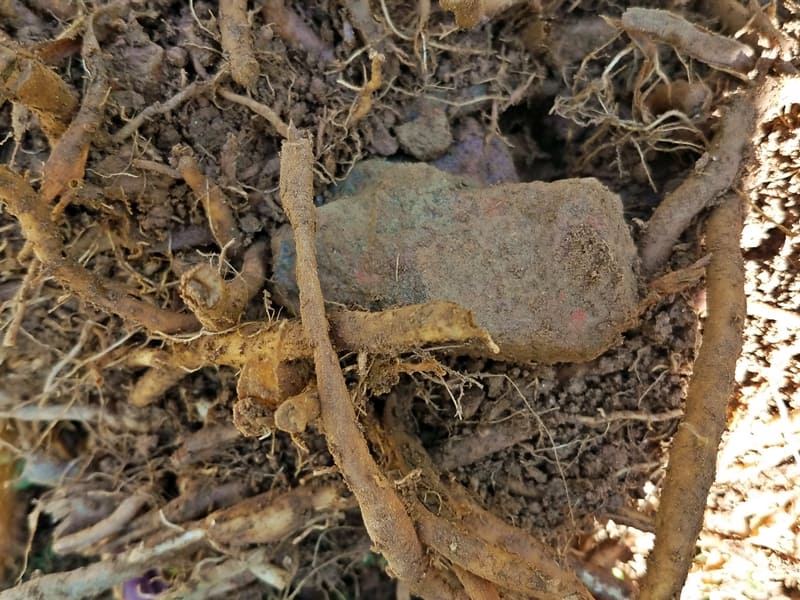 Over the weekend we revamped our asparagus bed.
The bed is about ten years old.
Hubert Kirkland, who I interviewed for the Blind Pig and The Acorn back in 2009, gave me the Purple Passion Asparagus seeds to start the plants.
About two years after I planted them, the bed begin producing and has continued to do so ever since. The only problem we had was the asparagus never spread beyond it's initial footprint nor increased its yearly yield.
The rest of the bed had been taken over by Valerian, Yarrow, and some other herb Chatter planted several years ago. To give the asparagus more room we moved the Valerian and Yarrow and got rid of the rest.
I was amazed at how tight the asparagus roots were bound. No wonder they hadn't spread much over the years. The roots had twined themselves over rocks the size of my fist.
The Deer Hunter tilled up the bed, we removed all the plant material, amended the soil, and de-rocked the asparagus before dividing and replanting it across the length of the bed.
The crowns of asparagus were huge so I'm hoping we still get at least some spears to eat next year, but at the very least the bed should produce more than ever before in the future now that it has room to breathe.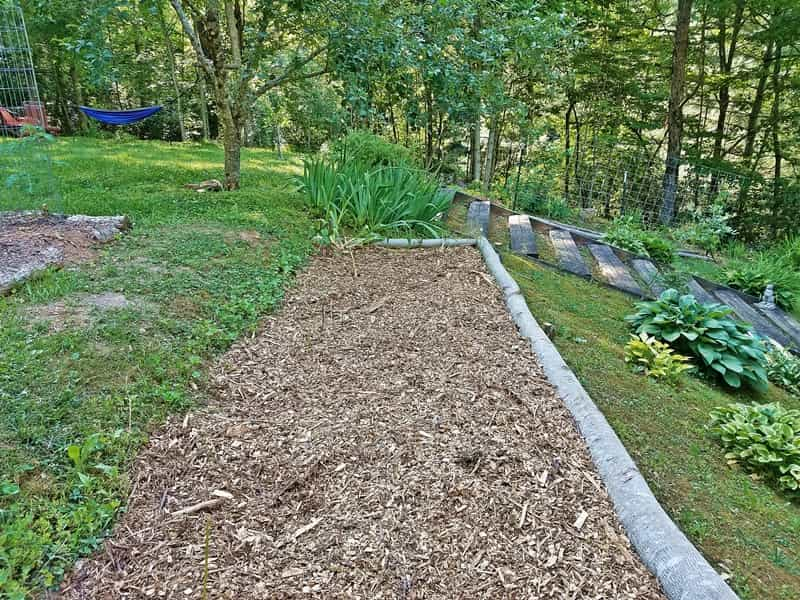 I got so excited about the idea of dedicating an entire bed to asparagus that I ordered some that was on sale. I should have waited until we completed our project, because we had more than enough to fill the bed. Can you guess next weekend's project? Build another asparagus bed 🙂
I was checking the bed we built on the bank Tuesday and noticed one single asparagus plant coming up in one of the corners. I'm guessing we grabbed some old seeds when we made the bed and inadvertently planted it. I couldn't help but think it was a thank you sign from the asparagus plants we moved to a larger home.
I've grown purple passion and green asparagus (I don't know the variety it was) and greatly prefer the purple. Have you ever grown asparagus?
Tipper
Subscribe for FREE and get a daily dose of Appalachia in your inbox