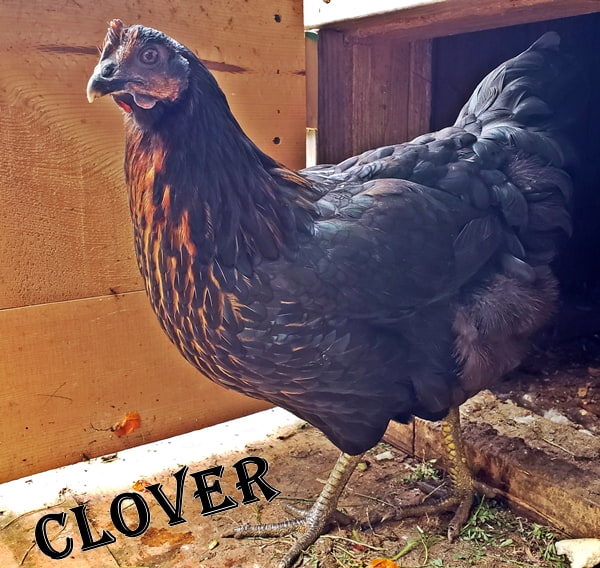 About rwo months ago a friend called to say they were awakened in the night by some sort of scuffle going on outside on the their deck. When they went to investigate they found the dogs had cornered something on the porch. Thinking the animal had already been killed by the dogs they went back to bed.
The next morning they noticed a bunch of feathers on the deck and remembered the night time incident.
On further investigation they found the dogs had not finished the kill.
A small chicken, with most of its feathers missing and a few puncture wounds in one of its thighs was hiding between a bucket and the house.
They called to see if Chitter wanted to come get the chicken and doctor it.
Before evening Chitter had a chicken hospital set up under the porch.
She tried adding the injured hen in with the rest of the brood, but if you've ever been around chickens you know that didn't work.
Chickens can be downright mean. And if they notice one of their fellow flock is not well they attack…all at once.
Chitter set up Ruby Sue's old kennel under the porch, got the hen situated, and then started to access the damage done by the dogs.
She used peroxide, my Mary Kay cream 🙂 and coconut oil on the wounds for the next several days.
Chitter quickly fell in love and named the pretty little black hen Clover. She fed her treats of beetles from the garden throughout the day and brought her tidbits of food from our kitchen to go along with her chicken feed.
Clover stayed under the porch until she completely healed and was no longer limping. I was surprised at how quickly her feathers grew back.
Then came the big day of putting her in with the rest of the flock. Things didn't go so well.
I thought it would be our old hens Worm Girl and Junuluska Girl that objected to Clover being turned loose in their lot. It wasn't, it was Chitter's babies. They harassed Clover until Chitter put her back under the porch.
Chitter finally decided to put Clover's cage inside the lot. That way the other chickens could get used to her without her being loose where they could attack.
Over the course of two weeks Chitter let Clover out into the big pen for a little while and then put her back in her cage when things got rough on her.
Finally Chitter turned Clover loose in the big pen without too much of an uproar. They're all still picking on her, but things have settled down for the most part.
We've all developed a soft spot for Clover. Chitter picks her—you guessed it 4-leaf clovers to eat along with the special treats of garden pests and I try to save a few choice kitchen scraps for her too.
We're all rooting for Clover to get over her timidness and strike back at the babies who mostly act like gremlins 🙂
Tipper
Subscribe for FREE and get a daily dose of Appalachia in your inbox