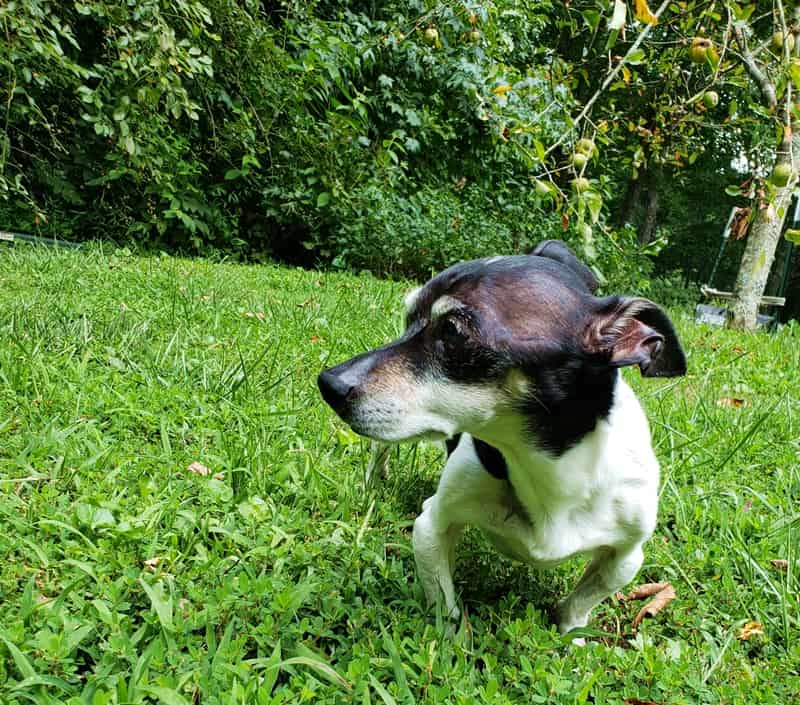 Our dog Ruby Sue will be 14 years old in just a few weeks. As The Deer Hunter would say, she's getting a little long in the tooth.
Before Ruby we had the sweetest beagle you ever seen named Wilma. The blasted coyotes got Wilma while she was running a rabbit out on the ridge. She only lived one day after the attack.
There's no doubt Ruby's living her last days. She's been fighting diabetes for the last six months and is so skinny you'd think we neglect her, yet she eats more now than she ever has before. Who knew diabetes causes weight loss in dogs.
Several years back when Ruby was still feisty enough to do mad dashes that left us all in hysterical laughter Chitter wrote a fiddle tune and named it after her "Ruby in the Kitchen."
I hope you enjoyed the tune! Its one of the tracks on the girls' cd "When it Ends in a Walk." If you haven't picked one up yet, you ought to, the cd is full of great songs. You can find it here.
Tipper
Subscribe for FREE and get a daily dose of Appalachia in your inbox