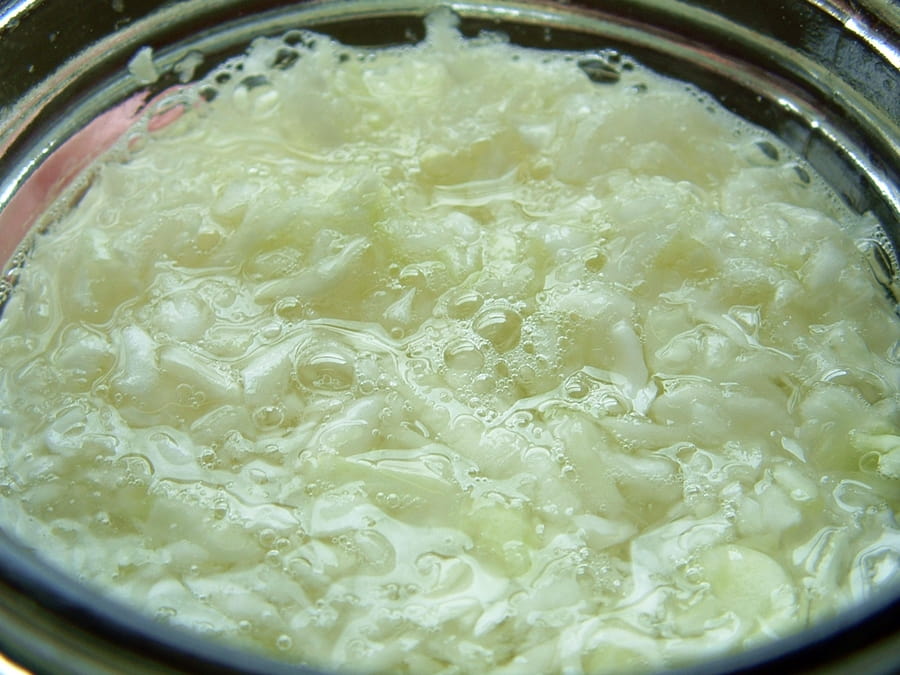 A few weeks back when I posted about Granny gifting The Deer Hunter a jar of Christmas Kraut someone asked how Granny makes Kraut.
Instead of using a crock like we do, Granny makes her Kraut right in the jars.
Granny sterilizes her jars and adds one teaspoon of sugar in each jar. Then she packs each jar with chopped cabbage. Granny doesn't pack the cabbage too tight, cause she says it needs room to work off.
Once the cabbage is in the jar, she adds two teaspoons of salt, fills the jar with cold water, and adds the lid and ring. She tightens the lid pretty good instead of leaving it partially open like other fermenting recipes instruct.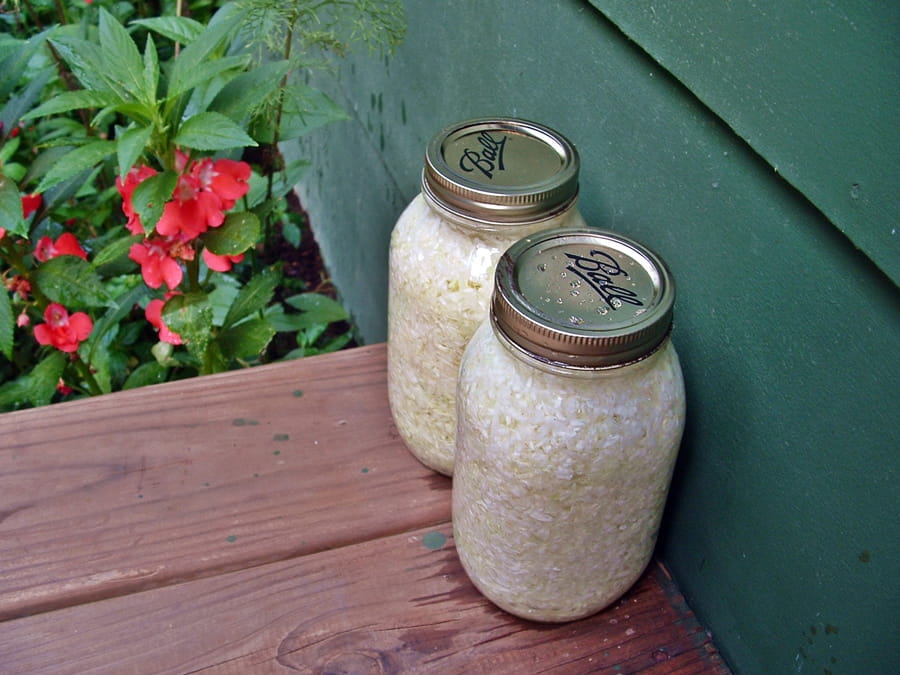 Granny sits the jars out on the porch while the kraut is making. As the kraut makes it sometimes seeps out the top of the jar. It doesn't make such a mess out on the porch.
Granny says it takes a least two or three weeks for the kraut to make, but she likes to leave hers on the porch till cold weather when she carries it to the basement.
One time I asked her "Does a jar ever explode?" Granny said "Why Lord no it may run out some but it won't explode." Granny is a worrier, so after a few minutes she said "Well if it ever did explode it wouldn't hurt nothing outside no way."
Tipper
Subscribe for FREE and get a daily dose of Appalachia in your inbox