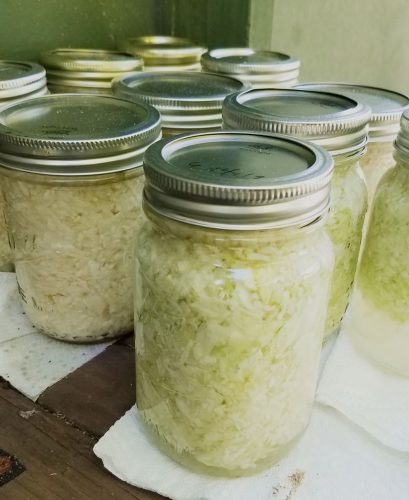 The other day we were down at Granny's and I heard her tell The Deer Hunter "Come out on the porch with me I've got something I want to give you."
I couldn't resist being nosy so I tiptoed to the door where I could hear what they were doing.
Granny told him "I want you to have a jar of my kraut. I think it's the best I've ever made."
The Deer Hunter thanked her and she said "Well it's your Christmas present. You know they say Christmas comes in July too."
Tipper
Appalachia Through My Eyes – A series of photographs from my life in Southern Appalachia.
Subscribe for FREE and get a daily dose of Appalachia in your inbox