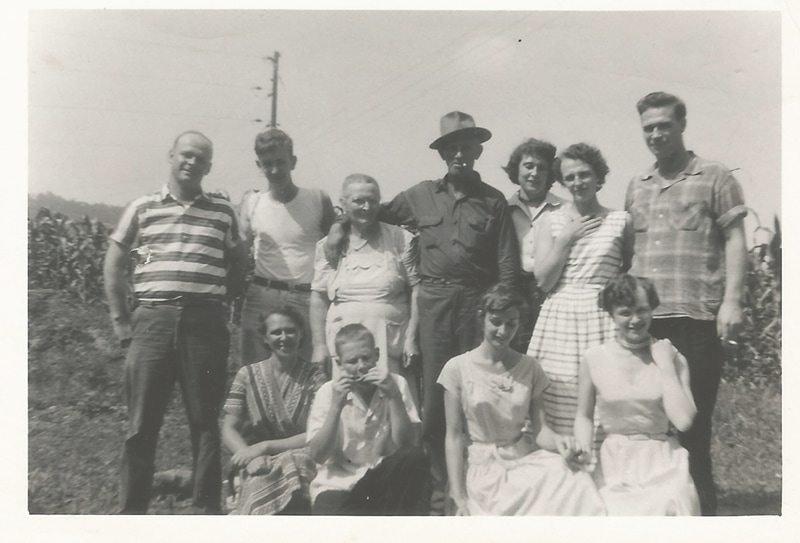 Front: Fay, Lucky, Louzine (Granny), Geneaieve.
Back: Jr., James, Gazzie, Charlie, Dorothy, Jean, George
There are eleven in my family counting Mom and Dad. The best family in the world as good as anyone ever had.
The oldest is Faye and I guess the prettiest. The rest of us never had a chance if she was on the guest list too.
Then there was Dorothy, who believe me was really a treat because she worked to keep us something to eat.
Then next comes Jean, who always looked just like a queen. Her curly hair and big blue eyes always takes us by surprise.
The next one is Jr., Charles Jenkins, Jr. who came back from the Army with all of us some Christmas presents.
Then George who worked at the dairy and cut Momma wood for the stove.
Then Geneaieve, who is really the cutest especially when she is chewing gum.
Then the next one is me, but since I'm the one who's writing this, I'll leave me out today.
Then James, the closest one to me, the one I always cheated when he and I played hop-scotch.
Then Lucky, who grew up so tall and strong just like Daddy.
Mom lost two babies Thomas Cash and Willa Mae.
She told me Thomas had brown eyes like me and Willa Mae had red hair like her.
We were Appalachian poor people and some still are.
Mom told me when I was born the snow was up over the porch when the doctor came to our house.
—Louzine Jenkins Wilson (Granny)
—-
Granny wrote the piece about  her family many years ago. Now, her and Lucky are the only ones left from the big loving happy Jenkins family.
Today, March 6, is Granny's birthday and she just happens to be 80 years young 🙂
Tipper
Come cook with me!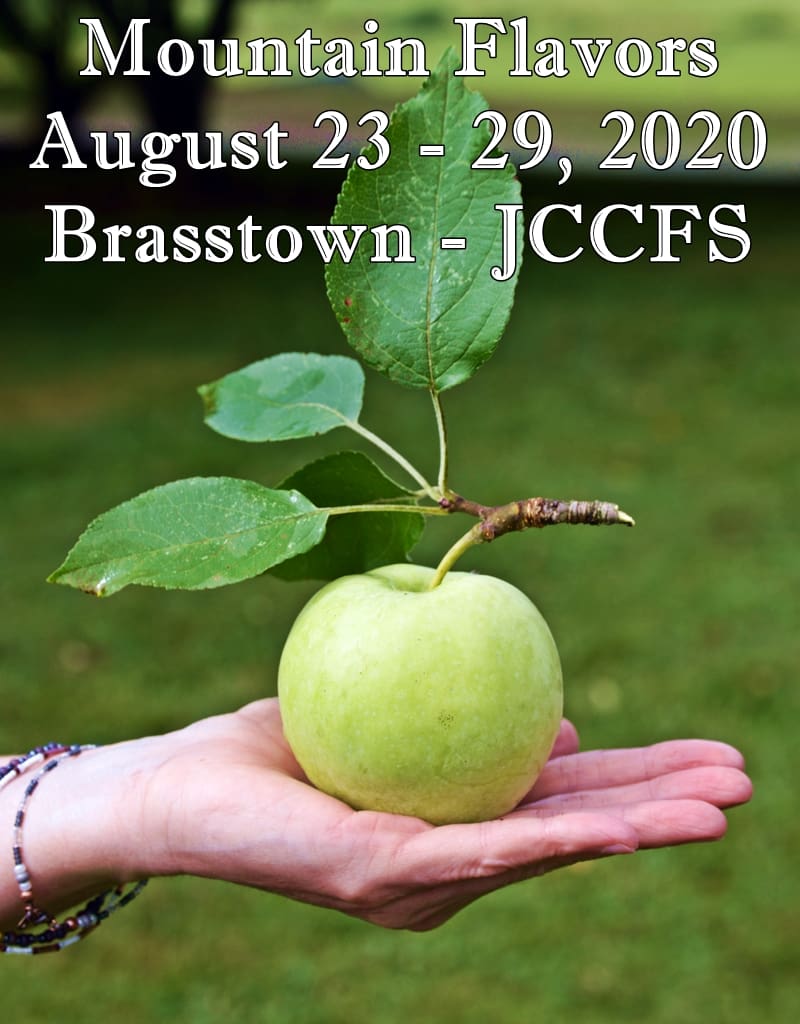 MOUNTAIN FLAVORS – TRADITIONAL APPALACHIAN COOKING
Location: John C. Campbell Folk School – Brasstown, NC
Date: Sunday, August 23 – Saturday, August 29, 2020
Instructors: Carolyn Anderson, Tipper Pressley
Experience the traditional Appalachian method of cooking, putting up, and preserving the bounty from nature's garden. Receive hands-on training to make and process a variety of jellies, jams, and pickles for winter eating. You'll also learn the importance of dessert in Appalachian culture and discover how to easily make the fanciest of traditional cakes. Completing this week of cultural foods, a day of bread making will produce biscuits and cornbread. All levels welcome.
Along with all that goodness Carolyn and I have planned a couple of field trips to allow students to see how local folks produce food for their families. The Folk School offers scholarships you can go here to find out more about them. For the rest of the class details go here.
Subscribe for FREE and get a daily dose of Appalachia in your inbox