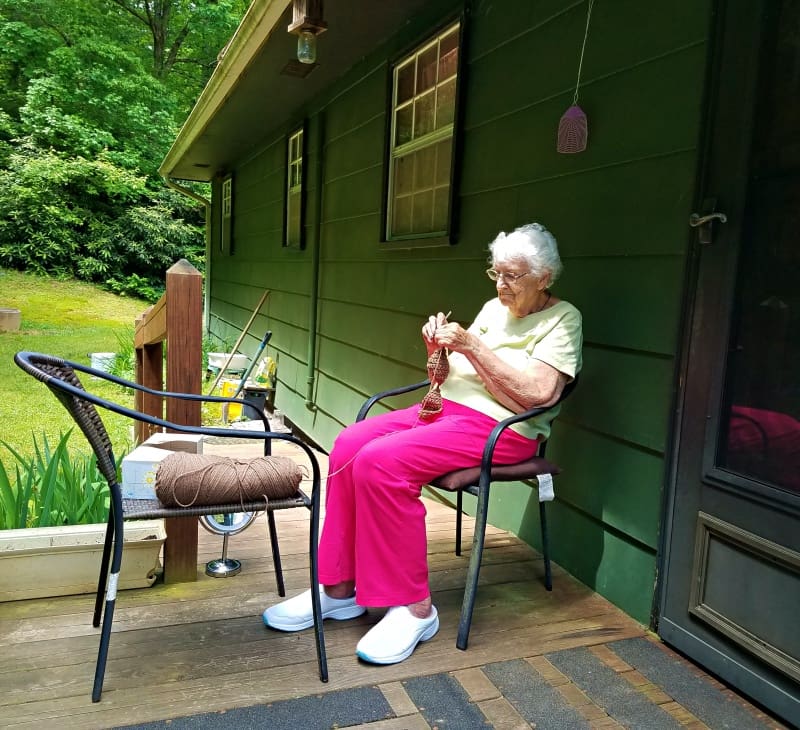 Granny is 81 years young today. She told me yesterday she couldn't hardly believe she's about to be 81 years old, that she never thought she'd make it that long but somehow she had.
Granny always makes her own birthday cake and invites us to come by for a piece sometime during the day. Last year we had a big party for her big 8 0. I still can't believe we managed to surprise her with the celebration but somehow we did.
As usual, Granny's been staying busy crocheting. After she finished up the sweaters, hats, and scarves she gifted everyone with for Christmas she started on the cutest little dresses and shoes for her great grand daughters. In true Granny fashion when it comes to baby items she always makes a few extra for the grandkids who don't have children yet.
I'm thankful Granny has made it another year and if I had my way she'd make it another 81 🙂
Tipper
Subscribe for FREE and get a daily dose of Appalachia in your inbox