Today's post was written by Paul.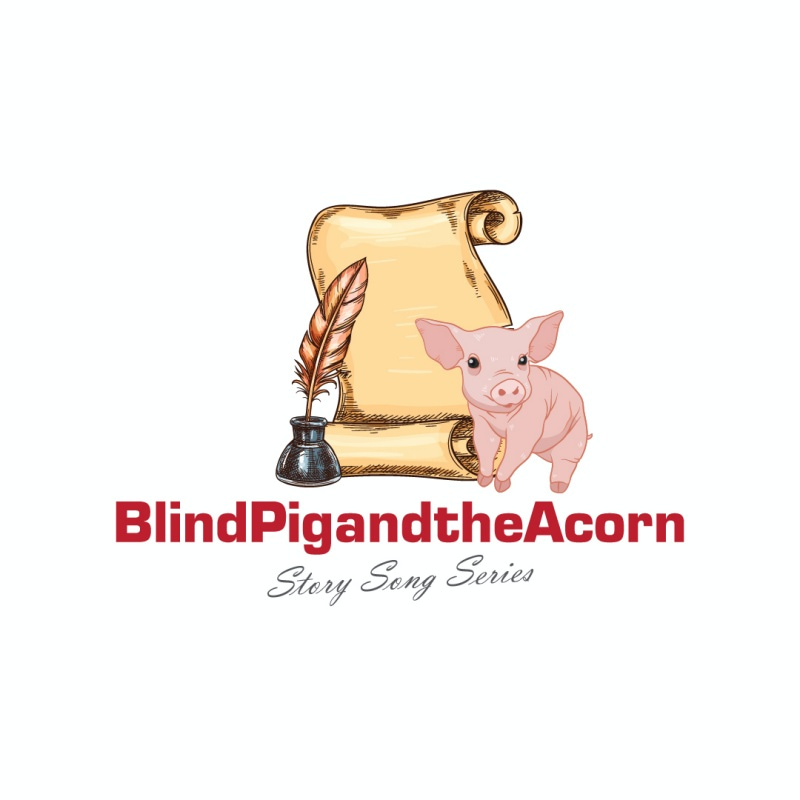 The train song series has been so fun for the past four or five years, that I decided to do another series. I kicked around the idea of doing a "Tear Jerker" series, because I know a ton of them, but then, that's probably too depressing.
I decided instead to do a series of all narrative songs and call it the "Story Song Series."
Some of the story songs could also be tearjerkers, so I figure this broader "umbrella" is better. There are gospel story songs, funny story songs, cowboy story songs, love story songs, you name it!
Story songs or narrative songs seem to be a lost art in country music, bluegrass, etc. Once upon a time, they were quite prevalent. Writers like Tom T Hall founded a career upon them. Many great artists like Johnny Horton and Marty Robbins had great success with story-themed albums. Horton seemed to specialize in historical ballads and songs about Alaska, while Robbins and many others sang us dramatic cowboy tales.
I always loved a good story, and especially set to a melody. That's why in the chorus of my song "Daddy's 'Ole Guitar," I wrote, "I loved so well the stories he'd tell."
When I was a kid, Pap entertained me with lots of story songs, like "Cash on the Barrelhead" and "El Paso." My musical heroes, the Louvin Brothers, had an entire album called, "Songs that Tell a Story."
Ira and Pap both wrote some gospel story songs too.
All this and more is why I chose to do a story song series here on BPA. Even though there aren't many new story songs being written, there's still an endless supply of gems to sing.
A good story has to have a beginning, middle, end, a conflict, characters, dialogue, suspense, plot, and more. And when it comes to a story song, all this has to happen in 2-5 minutes, usually in rhyme! No easy feat.
For this year's story song series, I stuck to the one-take rule, like in the Train Song series, but it might not always be that way. I didn't hook up with any musicians outside of my family this time, but I may in future years, Lord willing.
I hope to have a lot of variety of subjects and styles in this series, and hopefully share some story songs that our listeners haven't heard before.
Our first installment is about ill-fated or star-crossed lovers, a common topic in story songs. It also happens to be set in the early American West, like many story songs. This one was written by Norman Blake, a fellow North Carolinian.
Until I filmed our version of the song, the only version I had ever heard was from a married couple named Bob & Dana Kogut back in the early '90's. Wayde Powell II played it for me, along with the rest of their album. I've recently come to realize that other than my father and uncle, Wayde has been the biggest musical influence on my life in terms of people that I know personally.
Wayde introduced me to the music of David Marshall, David Grisman, Sam Bush, the Country Gentleman, Tony Rice, John Hartford, and many more.
Anyway, I digress. Until I shot this video, I assumed that the Kogut couple wrote the song, but now I know that it was Blake. People as famous as Michael Martin Murphy and James Earl Keen have also recorded the song.
I searched for the place names in the song and came up with nothing, but I'm wondering if the story/song might be set somewhere in Texas. My favorite line in the song is "In her young eyes, Billy bore not a flaw." There's a lot of truth in that line, for when we are young, we don't understand things anywhere near as well as we think we do. The last line of the song is great too.
Anyway, we hope you like this story song.
The lyrics are below:
Billy Gray rode into Gantry back in '83
There he did meet young Sarah McCray
The wild rose of morning that pale flower of dawning
Herald of springtime in his young life that day
Sarah, she could not see the daylight of reality
In her young eyes, Billy bore not a flaw
Knowing not her chosen one was a hired gun
Wanted in Kansas City by the law
Then one day a tall man came riding cross the badlands
That lie to the north of New Mexico
He was overheard to say he was lookin' for Bill Gray
A ruthless man and a dangerous outlaw
Well, the deadly news came creepin' to Billy, fast sleepin'
There in the Clarendon Bar and Hotel
He ran towards the old church, there on the outskirts
Thinking he'd climb that old steeple bell
But a rifle ball came flying face down he lay dying
There in the dust of the road where he fell
Sarah, she ran to him cursing the lawman
Accepting no reason knowing he was killed
Sarah lives in that same white frame house
Where she first met Billy some forty years ago
And the wild rose of morning has faded
With the dawning of each day of
Sorrow the long years have sown
There on a stone
Where the dusty winds have long blown
Eighteen words to a passing world say:
"True love holds no reason, no rhyme nor no season
Justice is cold as the Granger County clay"
I hope you enjoyed the first installment of the series! If you listen close to the beginning of the video you hear Granny say "Once upon a time" 🙂
Paul