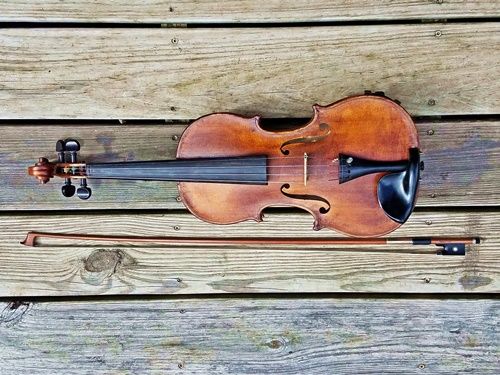 Chitter got herself a new fiddle. She found it on Murphy Yardsale.
I know a lot of you don't fool with Facebook, but that's where you'll find all sorts of yardsale type pages. I reckon about every town has one. People post things they're selling and other folks post about what they're looking for. Chitter posted that she was looking for a fiddle and someone pointed her to a post about a fiddle being sold. Generally people who make a deal meet up at a public place to make the sales transaction.
Chitter had to go to Andrews to meet the gentlemen who was selling the fiddle.
It's not the first thing she's bought off Murphy Yardsale. I don't like the thoughts of her going to meet a stranger so I usually go with her, but I couldn't go for the fiddle so I made her promise she'd meet him in the busiest part of Ingles parking lot. Turned out the man was nice as could be. He'd bought the fiddle a couple years back from a man he went to church with. He had good intentions of learning to play the fiddle, but somehow he never got around to it. He said he only wanted his money back out of it and sold it to Chitter for what he'd paid for it, which happened to be a very good price.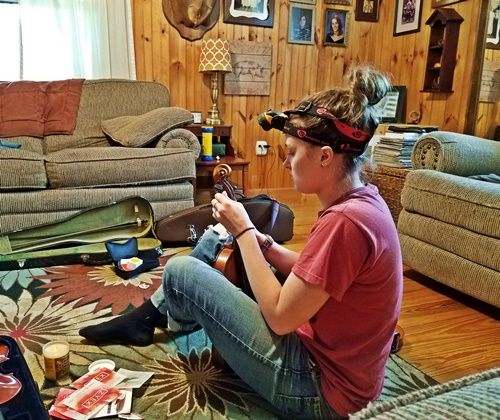 As soon as she got home with the fiddle she set to work on it. It desperately needed strings along with some other minor work. I couldn't believe she bought it without playing it, but she assured me it would be a good sounding fiddle. While she worked she teasingly said "I bet yall didn't know I was a real life luthier."
It took her a while but she finally got it ready to play. You can hear how the fiddle sounds. Click on the arrow on the right side of the photo box below until you come to the video then click on it to start it.
View this post on Instagram
As you can hear the fiddle has a wonderful sound.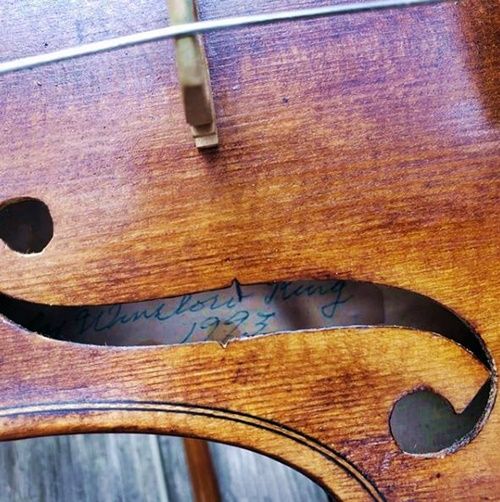 The fiddle needs a little more work done on it before Chitter will be satisfied with it. But I'm dying to know more about the man who made it. There's a sticker inside with: Made by Winslow King 1993. Chitter and I both googled around, but never found anything about him. If you happen to know who Winslow King is we'd sure love to hear about him.
Tipper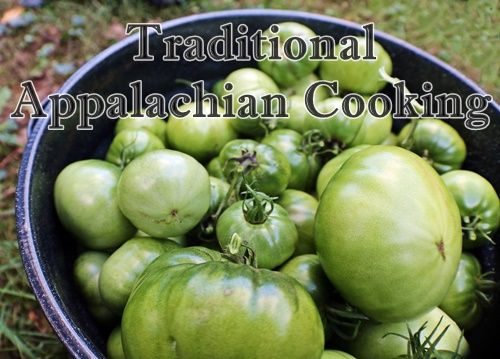 Come cook with me!
MOUNTAIN FLAVORS – TRADITIONAL APPALACHIAN COOKING
Location: John C. Campbell Folk School – Brasstown, NC
Date: Sunday, June 23 – Saturday, June 29, 2019
Instructors: Carolyn Anderson, Tipper Pressley
Experience the traditional Appalachian method of cooking, putting up, and preserving the bounty from nature's garden. Receive hands-on training to make and process a variety of jellies, jams, and pickles for winter eating. You'll also learn the importance of dessert in Appalachian culture and discover how to easily make the fanciest of traditional cakes. Completing this week of cultural foods, a day of bread making will produce biscuits and cornbread. All levels welcome.
Along with all that goodness Carolyn and I have planned a couple of field trips to allow students to see how local folks produce food for their families. The Folk School offers scholarships you can go here to find out more about them. For the rest of the class details go here.
Subscribe for FREE and get a daily dose of Appalachia in your inbox