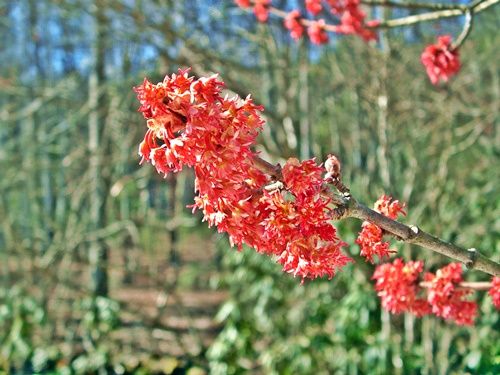 The maple trees have put on their pretty spring garments in my area of Appalachia. For the last two weeks I've watched the maple's first blush of pink get darker and brighter as the days go by.
The woods here are plentiful with maples.
There's a small copse of trees inside the pasture down the road that always catches my eye this time of the year. Over the years the cattle have manicured the underside of the tree canopies to about the same height. I've never been in that portion of the vast cattle farm that borders our land, but every spring I find myself wanting to walk out under the blooming maples and sit for a while.
Tipper
Subscribe for FREE and get a daily dose of Appalachia in your inbox