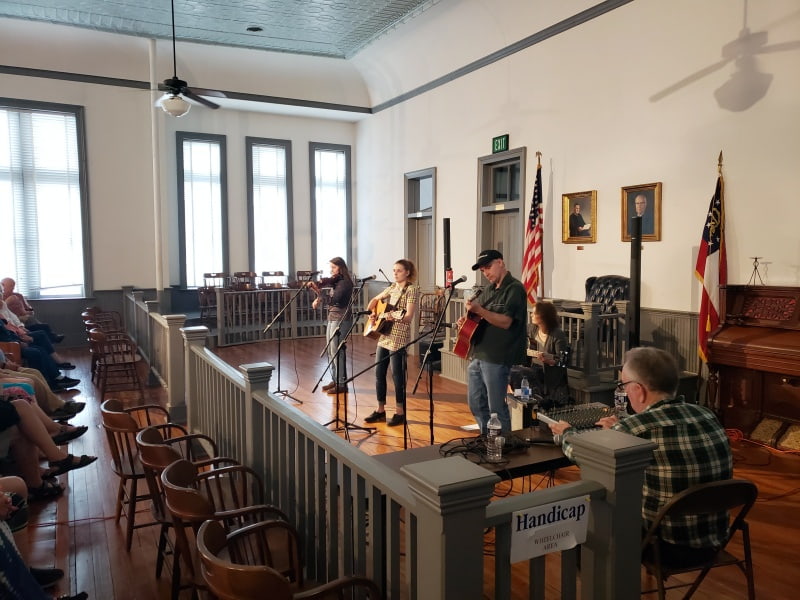 The Pressley Girls, Paul, and I recently returned to the Historic Union County Georgia Courthouse to perform. We've been playing there for years.
The Historic Society closed during the pandemic and we were honored to play their very first show after reopening.
It's one of our favorite places to play.
Here's a peek at the concert.
I hope you enjoyed the songs and the silliness. The gentleman from Ridge Line TV was there filming, so hopefully we can share the entire concert with you later.
Tipper
Subscribe for FREE and get a daily dose of Appalachia in your inbox