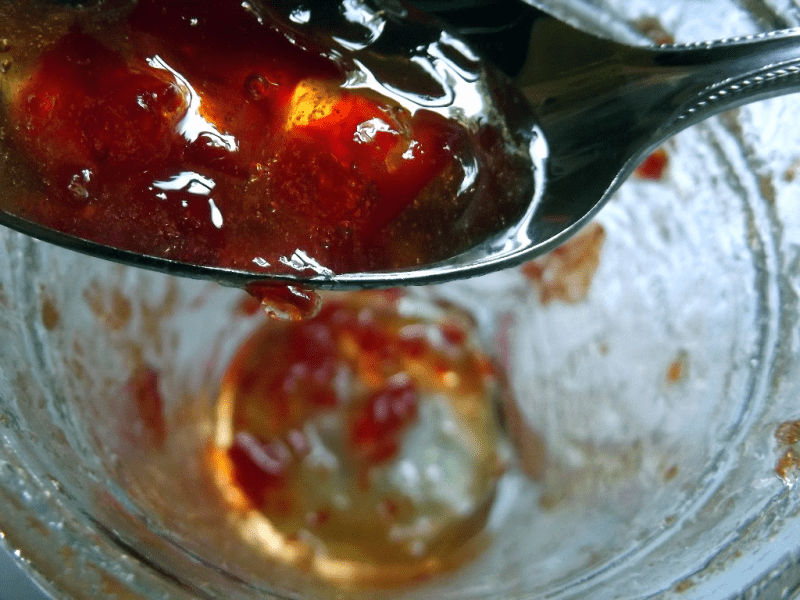 I'll be teaching my Mountain Flavors class at John C. Campbell Folk School this week.
You know I have to show the students how to make my favorite of jellys: Blackberry! The berries are just now beginning to ripen in our area so I'm hoping we can pick at least a few if not the entire amount needed for jelly.
Seems only fitting that we make a run of Folk School Red Pepper Jelly so we'll be doing that too.
Fresh peaches from farther south are beginning to show up at produce stands around this area so we'll make a run of peach preserves and I may show the students how to make jelly from peach peelings. Remember when Granny told me not to do that and I did it anyway? If you missed me proving Granny wrong, which is a very rare thing, you can go here to read about it.
During the class we'll discuss pickling with vinegar as well as fermenting.
We're all familiar with cucumber pickles and things like green tomato pickles and pickled okra. Folks also pickle things like peaches and watermelon rinds. Pap told me his mother made a pickle out of wild grapes. He said he never did like them and was glad when things got better and he didn't have to eat them.
The most common item to ferment is kraut or pickled beans and corn, but other things can be fermented as well. I have a wonderful old recipe that uses a combination of garden veggies to make the best tasting fermented chow chow from a long time Blind Pig reader (thank you PinnacleCreek!).
Papaw Tony came from a very large family. He said his mother would ferment things in the crock and can what she could during the summer months, then she'd leave the very last run of Summer fermenting in the crock and they'd eat that first. Papaw's mother added cabbage cores to her kraut. He said if he got hungry when he was out playing, he'd sneak into the cellar and reach his dirty little hand down in the brine, feeling around until he found a core to eat.
This week we'll make the following pickles:
I can't possible teach about mountain food with out showing off some of our best desserts. In the class we'll be making:
If the weather cooperates I hope to take my students on a field trip to see Tim Stalcup's garden.
Tim lives just down the road from me. He, and his family, are among the neighbors I can't remember not knowing.
He grows a fine a garden as you ever saw every year. He sells the produce in a little roadside stand that used to be his Grandfather Clarence's store. I barely remember being in the store when it was still going.
Tim is a walking encyclopedia when it comes to gardening. I could listen to him talk about it all day long.
He uses the seed that's been handed down through his family for generations.
Here's a list of videos I like to share with the class—I especially enjoy Women of these Hills.
On the last day of the class we'll make bread!
Tipper
Subscribe for FREE and get a daily dose of Appalachia in your inbox