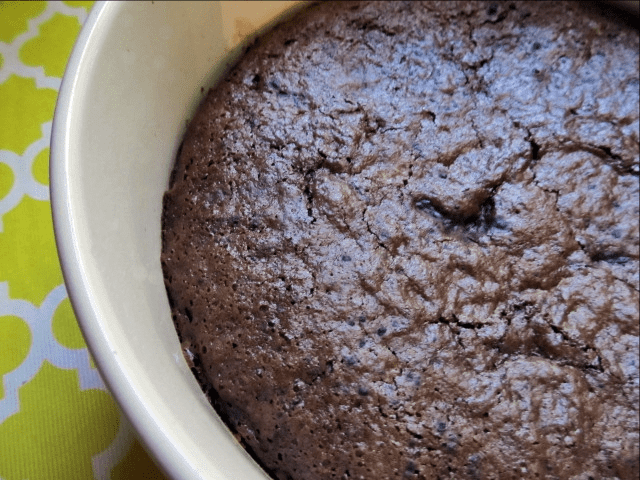 One of my friends from work has been telling me about a chocolate cake she makes for the last several years. She said she loved to make the cake because her husband is crazy about it and because it is so easy! She said the recipe was old old old so some of you may be familiar with it.
A couple of nights ago a sweet angel brought my favorite kind of ice-cream and left it in my freezer. I decided the ice-cream needed something hot and chocolate to go with it. Just as I was about to make some hot fudge sauce I remembered Kathy's cake and decided to make it instead.
Kathy's Easy Chocolate Cake
1 cup self rising flour
1/2 cup sugar
2 tablespoon cocoa
1/2 cup milk
2 tablespoon oil
1 teaspoon vanilla
3/4 cup sugar
1/4 cup cocoa
1 1/2 cup boiling water
Mix first 6 ingredients together and pour into a deep pie plate or baking dish. Don't grease the pan.
Mix last 3 ingredients together and pour over batter. Do not stir.
Bake at 350 for 30 to 35 minutes or until cake is done.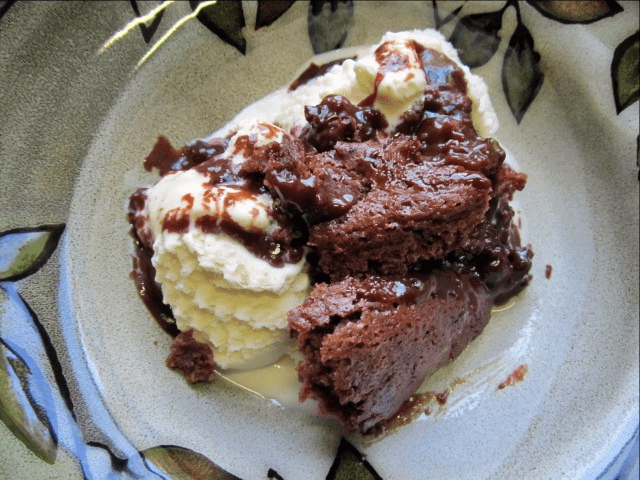 Scoop out with a spoon to serve. The icing, a thick chocolate sauce, is underneath the cake part.
The spooned out cake is especially good with a glass of milk or even better served over vanilla ice-cream which is how we enjoyed ours.
My favorite brand of ice-cream is Mayfield. My favorite brand of flour is White Lily. I remember being shocked when I realized Mayfield and White Lily are southern companies and not everyone in the country even knows what they are.
Tipper