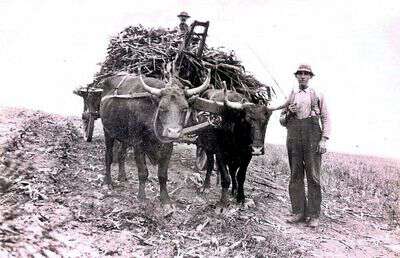 Root, hog, or die = to survive; to fend for yourself; to make it through tough circumstances by working hard.
——————
I seldom hear the old saying root, hog, or die today. It's in the same vein of sayings like: you've got to stand on your own 2 feet and sink or swim.
I believe the saying came from the days of free range hogs. In other words, the hogs were turned out on their own and they could root up enough food to make it or die.
I'm a rule follower. I like having lines drawn around my life-I'm not spontaneous in the least and all those gray areas some folks live in make me nervous.
I find comfort in the cut and dried wisdom of old sayings like root hog or die. I mean the saying doesn't leave much room for you to wiggle around does it? You either work hard to make it or you don't make it.
Tipper