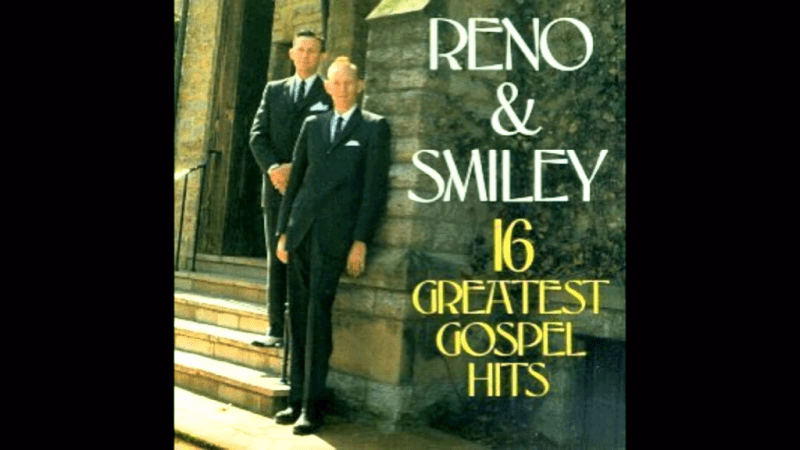 We've been on a Reno & Smiley kick for the last few weeks. Don Reno and Red Smiley as individuals were talented musicians and vocalists…but it was the music they made together that thrills our hearts and ears.
Paul started our kick when he discovered someone had uploaded the entire album-16 Greatest Gospel Hits by Reno and Smiley to youtube. We listened to a few songs and got to talking about how prominent and distinctive Smiley's guitar runs are and wondering how many guitarists learned their first run from his playing. Paul uses the 'Smiley' run as well as various variations of it-and it's probably one of the first ones he taught Chatter to play.
We also got to talking about how Don Reno wrote tons of songs, I'm Using my Bible for a Road Map is probably his most famous song. Most of his songs have fallen by the way and no one really sings them much today.
One thing led to another and Pap and Paul decided it was time they took one of Reno and Smiley's old songs out and blew the dust off. Check out their version of The Lord's Last Supper one of our favorite Reno and Smiley songs written by Don Reno. We filmed it a few weeks before Pap's accident.
That was a real toe-tapper! Hope you enjoyed the video-guitar runs and all. Pap is continuing to improve and even did a little picking and grinning with us the other day. We can never repay you for the prayers and good wishes you've been sending our way-all of us truly appreciate it and we know it's helping Pap heal.
Tipper