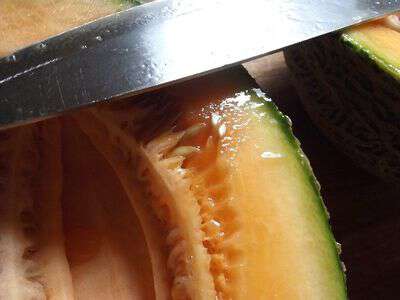 For the first time ever-the cantaloupes we planted produced! I believe it was the abundance of rain we've had this year. Not so good for other things but apparently very good for cantaloupes.
How do you eat cantaloupe? I sprinkle salt on mine. I remember a conversation I overheard one time.
It was ages ago. We were having dinner after church for one reason or the other, and someone had brought cantaloupe as their covered dish.
I was sitting near an older couple and we were all eating cantaloupe from our plates. The older couple started reminiscing about how they'd eaten cantaloupe on one of their first dates-over 50 years ago.
The couple looked at each other with twinkling eyes and talked about it like it was yesterday. They remembered they sprinkled salt and pepper on their cantaloupe as they ate it, because that was the way the lady's mother ate hers.
Cataloupe? Salt? Pepper?
Tipper
Appalachia Through My Eyes – A series of photographs from my life in Southern Appalachia.