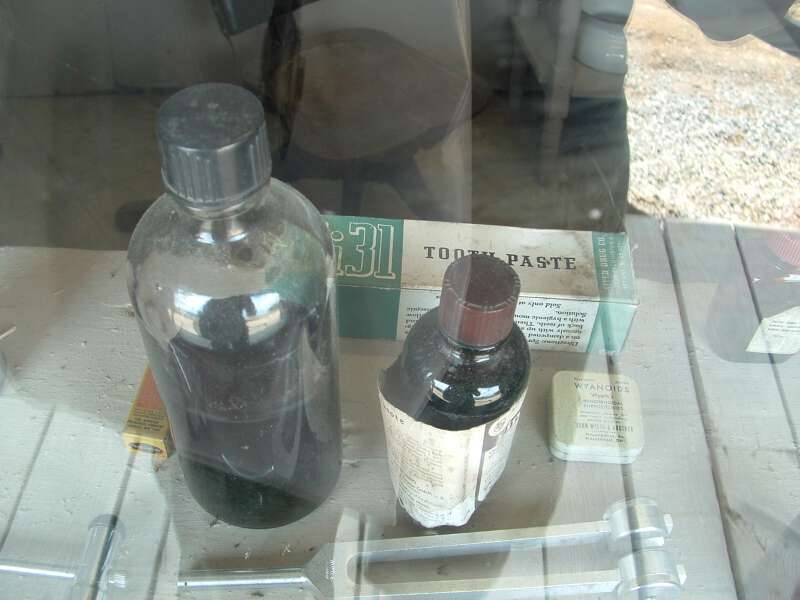 Worse than all the old cures mentioned in the toothache post was the process of pulling the aching tooth or jumping the tooth.
Jumping the tooth involved placing a chisel or other metal object at the base of the hurting tooth just under the gum line. While holding the chisel in place the tooth jumper took a hammer and gave it a good hard tap. If it was successful tap the tooth jumped out of it's hole.
The process of jumping the tooth sounds so horrible it makes you wonder why anyone would even attempt the method. But if you've ever had a dentist pull a tooth that didn't want to come out (I have) you can kinda see how difficult it would be to pull someone's tooth that hadn't had a shot of Novocaine to numb the pain. Maybe that's where the jumping part came in after trying to pull a tooth that wouldn't come out. Here is an excerpt on tooth jumping from John Parris in These Storied Mountains:
But them that really knowed how to tooth-jump could pop a tooth out of a feller's head before you could wink an eye. It was just that quick. It had to be. If one lick didn't jump the tooth out it was all-night-ice-'em. For if the tooth didn't come out with that first lick a feller just went plumb crazy and had to be hog tied till the job was finished.
Just as there were folks known for tooth jumping, there were folks known as good tooth pullers. Patti commented on the toothache post: "Every settlement had a blacksmith because he was a very useful member. The blacksmith was also a dentist and he had only one cure for a toothache. He pulled out the tooth that hurt."
Folks would travel miles to get their aching teeth pulled. Matthew Burns said his father is still the go to guy for pulling teeth in his neck of the woods. His tool of choice needle nose pliers.
While thinking of pulling or jumping teeth without numbing it, is hard to fathom I know if you had a severe toothache you'd eventually be willing for someone to help you know matter how bad it hurt.
When Pap was about 13 years old he had a toothache, a bad one that kept him up at night. One early morning just after dawn he decided to get up because of the pain. He quietly slipped out of the house and headed over the mountain to see his Grandpa and Grandma. As he reached their house the sun was coming up.  Pap's Grandpa said the only way to fix the tooth was to pull it. He got a pair of pliers and tried to pull Pap's tooth. Pap said the tooth just wouldn't budge, but the pain was so bad he couldn't stand it. They had an old sliver of mirror hanging outside where you could see to shave or comb your hair. Grandpa was afraid he'd hurt Pap if he pulled anymore so Pap decided he'd pull it himself. He got the pliers around the tooth while looking in the mirror. Pap pulled as hard as he could as long as could, which wasn't long cause he passed out from the pain. His Grandpa and Grandma decided they didn't care what it took they were going to get their grandson to the dentist and they did. The dentist pulled the tooth and that ended the pain.
Ever heard of tooth jumping?
Tipper