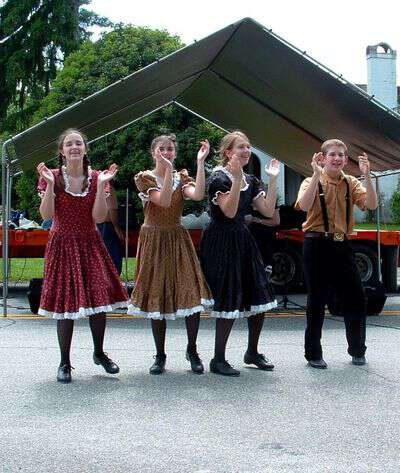 I'm sending a big Thank You to all the Acorns who took the time to comment during the month of September. You went along with me as I preserved food for the girls lunches, saved flower seeds the way Granny taught me, ate some delicious food at a pig pickin, finally got my fall garden planted, helped the boys pick out the Midnight Special, listened to the katydids, cured the toothache-and the itch.
Each comment you leave on the Blind Pig makes it a better place-and I thank each of you:
Sandy Carlson, Rick M., Cathy, wkf, Janet, Mary's Writing Nook, Paula, Kathleen, Amy, Carolyn A., Just Jackie, The Texican, Julie at Elisharose, Miss Cindy, Brenda Kay Ledford, Sheila, Osagebluff Quilter, Dee from Tennessee, Marlene, Kim Campbell, Terry, Matthew Burns, GrannyPam, Warren, Threecollie, Helen G., Lanny, The Fishing Guy, Kristi, Mary Traveling Hammer, Petra Michelle, SolsticeDreamer, Lisa, David Templeton, Jennifer in OR, Teresa Atkinson, Twosquaremeals, Jenny-Jenny, Greta Koehl, Farmchick Paula, Nancy M., Julie Curtis, Glenda, Leslie, Nancy Simpson, Fencepost, Rick's Whitetail Woods, Martina, Icecream, Shirley, Trisha Too, Brenda S 'Okie in Colorado, Valarie, Mary Life In A Cordwood Cabin, My Carolina Kitchen, Kelli, Caution Flag, Picture Girl, Pat Workman, Farmchick, Old Red Barn Co., Randy, Emily Cole, Kay, Mary-Annies Goat Hill, Michelle, Molly, Marie, Nancy, Patty H, Mike Mclain, Marydon Ford, Sheila, Kat, Shirley Bullock, Apple, Egghead, Tammy, Christina's Joy, Coach Daily, Peggy P, Granny Sue, Christina Bumblee Bee Bags, Paul Saltcreek, Carole Corlew, Yolanda, Toni Love Hyder Williams, Eva M. Wike, Lynda Lawerence, Shirley, Chris, Suzanne, GaFarmWoman , Patty Hall, Doug D, Ger Kusterman, E, Kristee, Ginger Leigh, Kikithespunkymunkey, Paul Wald, Far Side Of Fifty, Phil, Crowjoy, and TenZen.
I want to give you a heads up on some things that will be going on here at the Blind Pig. Starting soon-I'll be adding a new monthly feature. I've written about writers from Appalachia before, mostly poets, but in the future I'm going to make a real effort to support Appalachian Writers. Doesn't matter to me-if folks write for the masses and the money or if they write for their own creative outlet-I believe they all should be supported and celebrated-so be on the look out for this new feature.
Today is October 1st-this begins the month of black cats, jack-o-lanterns, ghosts, and trick-or-treaters. I plan to share some spooky stories during the month-and I hope you'll help me by sharing some too.
The stories can be funny, silly, eerie, mysterious, scary-just something that fits this month. Got more than one?
Now back to spreading the love. The prize for September is a small altered digital photo-made by me. The winner is…
Janet -Hope you like the prize! And I hope the rest of you Acorns keep commenting!
Tipper