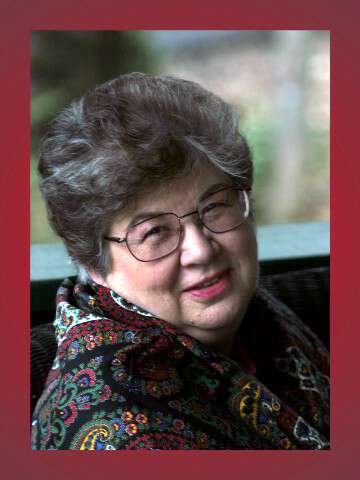 (Photo by Valorie Luhr)
It's been three years since I first met Glenda Beall. We submitted one of Chitter's poems to a Poetry Contest for children-Chitter didn't win a prize-but through the contest we won a friend for life-Glenda Beall. From the first time I heard Glenda read one of her poems-I was hooked on her writing. It resonates with me in a way that's hard to describe-her poems weave their way into my mind and come back to me at the oddest moments-always comforting me with the knowledge that she's walked many of the same roads of life I have.
Glenda recently published a new book of poetry Now Might As Well Be Then-I thought this would be a great time to interview her for my Appalachian Writers Series.
When did you start writing?
I began writing when I was very young. I always loved opening a pack of Blue Horse paper and sharpening my pencils for school. I can still remember the thrill of having a fresh clean sheet of paper before me. As a little girl I built a place in the chinaberry tree behind our house where I could climb up among the leaves, sit and write while birds flew in and out of the branches around me.
Is there one person who stands out in your mind-who encouraged you along the way?
I kept my writing to myself until I was in high school and college and then I shared it with my sister, June and her husband, Stan. They were supportive, but it wasn't until I moved to Hayesville, NC in 1995 and met Nancy Simpson that I began to read my work for others and share my poetry. Nancy's classes for the next several years,  helped me to finally have the courage to believe in myself as a writer. However, I was of the age by then that I'd never reach the goals I'd had as a child.
Your most recent book is a book of poetry-do you write other genres as well?
I write personal essays, memoir and recently have begun submitting short stories for publication. A couple of short stories have appeared in online journals.
You also teach writing classes and work for
Netwest
-could you tell me about both?
I was inspired by Nancy Simpsonto help others who were like me – writers in secret but who were not confidant enough to submit work or share it. I teach at the John C. Campbell Folk School and at Tri-County Community College, but I have begun a new venture teaching at my house in my writing studio. Our first class is April 6, and I'll teach several more classes from now until September. We are also having guest teachers at Writers Circle, which is what I call my studio and my program.
I joined the North Carolina Writers Network in 1995 when I moved here. That made me a member of NCWN West (Netwest)a chapter of the state organization. In 2007,  I accepted the leadership of Netwest and enjoyed meeting the many members we have throughout the western part of North Carolina and bordering counties of South Carolina and North Georgia. I resigned as Program Coordinator last year when my husband passed away, but now serve as Clay County Representative for NCWN West. This organization has been most influential in my writing success. Through the website,
www.netwestwriters.blogspot.com
our mountain writers have gained recognition throughout the state and all over the country.
You haven't always lived in Appalachia-and yet much of your writing reminds me of my childhood here in the mountains-why do you think your writing resonates with so many folks in Appalachia?
I found a kinship with people in Appalachia because I had much the same culture growing up in southwest Georgia in the fifties and sixties. My father was a farmer and I grew up in a rural community, enjoying many of the same good things you and others here in Clay County enjoy. We always had a wonderful garden each year. My father butchered hogs when I was little, and we had a smoke house where hams. bacon and other good stuff was cured. We attended country churches and my brothers sang gospel music at all-day sings. My friends and I rode horses on Saturdays. We held square dances in the loft of a barn on our farm. I loved the simple life where I grew up, and I see some of it still in the southern Appalachians.
Where can people find your latest book?
My poetry book, Now Might As Well Be Then, is available from me, from Carolina Crafting in Brasstown, from Shrimps in Hayesville, from your local bookstores (they can order it from
www.finishinglinepress.com
) and it is available on
www.Amazon.com
.
Are there up coming events in your writing career you'd like to share?
On Tuesday, April 6,  I am judging the poetry submissions for the annual Clay County Arts and Poetry Contest and I'll be reading at the awards ceremony that evening at the high school in Hayesville, NC.
Friday, April 9, I will be reading at Mountain Perk in Hiawassee, GA at 7:00 p.m.
I am excited to be teaching and holding classes in writing at my studio in Hayesville, beginning with a class on Tuesday, April 6 and continuing throughout the summer. We have several guest instructors lined up also. I will be teaching again at Tri-County Community College in Murphy, NC in June.
When you think of Appalachia what comes to mind?
I should have been born here in the mountains. I love the climate, the friendly, down to earth people, the fact that every time I look out of my window the scene before me changes with the shadows on the mountains. The sky will change from light to dark in a few minutes, and at night it becomes a blue-black backdrop for millions of stars. I love the birds of all sizes and shapes that come to my feeders and light in my trees, especially the piliated woodpeckers, the hawks and doves, and the yellow finches that swarm in here in spring. Most of all, when I go away and come back, I feel a peace settle over me at my first glimpse of a mountain range. I am at home here.
I've selected 2 poems from Glenda's new book to share with you.
Tomato Man
Ruby tomatoes in small tan baskets
beg me to buy my lunch. Overalled
and raisin brown, he sits slumped
on the tailgate of a rusty red pickup,
his floppy hat a shade against the burning sun.
Will the two dollar baskets buy
groceries to take home to the waiting
wife who helped him pick the plump fruit?
Or will he go by Bernie's Quik Stop
buy a six pack or two, and cigarettes
that stain his teeth, tar his lungs?
He thanks me for my business, but his faded
eyes belie a mind that's somewhere else.
Today takes care of today. Tomorrow
he'll be here again, the tomatoes
redder, softer, a few fresh ones
sprinkled in, to appeal to people
who smile, and speak,
but never see him.
Blackberry Patch
Mother's voice rises above my bawling.
"Stop pitching a fit and get your bucket."
I plant myself on the top step
bare feet refusing to move.
My dread lies coiled deep in the brambles.
He slithered out when I thrust my hand
in to grab a plump one.
Fear-prickled, I danced in terror,
then streaked home screaming.
An ominous cloud shadows the sky.
Fat raindrops plop in the yard dust.
Reprieve. Blessed reprieve.  
I hope you enjoyed the interview. And if you liked Glenda's poems-I highly encourage you to buy her book-cause it's full of good ones.
Tipper