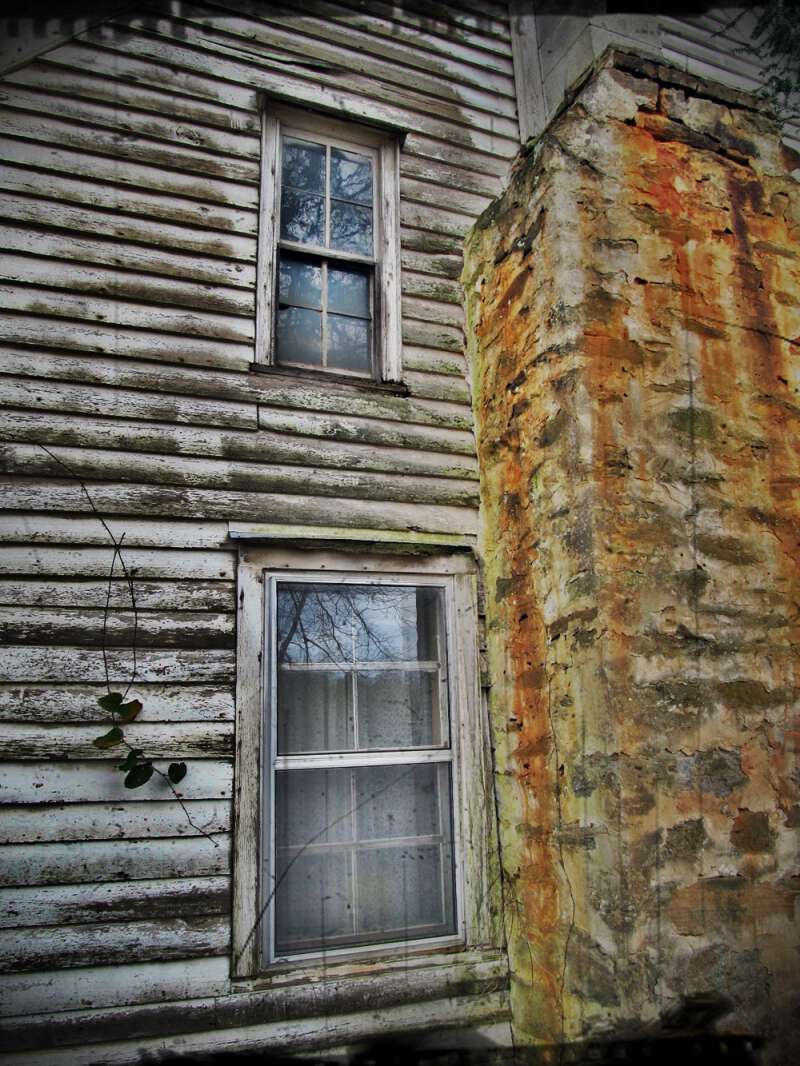 all-overs
A noun (usu the all-overs) Nervousness, shivers, uneasy excitement.
1917 Kephart Word-list 407 Every time I got to studyin' about it I git the all-overs. c1940 Aswell Glossary Tenn Idoms 1 = shivery feeling. 1952 Wilson Folk Speech NC 514 = nervousness, uneasiness.
Dictionary of Smoky Mountain English
I've heard folks say they had the all-overs and I've also heard that spooky feeling called getting the willies, being creeped out, or getting the heebie-jeebies.
—————-
Have you ever been to a house or a place that scared you even though there was no obvious reason that it should? When I get the all-overs I feel like someone I can't see is watching me and the little hairs on the back of my neck all stand to attention.
Several years ago the Blind Pig family and Miss Cindy were out for a day of yardsale-ing. We didn't have a particular area in mind we were just working our way around the county, following whatever sale sign we saw along the way.
I like all yardsales, but I really get excited when I see one at an old house. I'm always hoping they'll be selling some of Mamaw or Papaw's treasures.
We were riding along a back road just off the main 4-lane that runs through Murphy when one of the girls said "Look there's a sign!"
As The Deer Hunter pulled into the driveway I was tickled pink because it was a BIG OLD house and they had stuff spread out everywhere. I barely let the wheels roll to a stop before I shoved Chatter out of the backseat and jumped out beside her. I just knew there would be some old canning jars, a quilt, or something just for me.
I begin to walk around and I immediately got an eerie feeling. I found myself glancing up at the old house fully expecting to see someone watching me from a window, but no one was.
The yard was full of other folks looking through the items, yet I could not shake the creepy feeling I had. Those little hairs on the back of your neck I was talking about-they were all on full alert as I circled the yard one more time. I became so uncomfortable that I felt like charging for the car and dragging both girls with me.
Once I reached the car the others were already there waiting for me. I wasn't going to say one word about getting spooked because I felt silly about it, but as soon as we pulled onto the main highway Miss Cindy said "Well I'm glad to be gone from there" and The Deer Hunter said "Me too."
I said "Oh my goodness you felt it too?" We all agreed-something wasn't right at that old house and we certainly didn't ever want to go back to it.
So what did we feel? I haven't a clue. Maybe something bad had happened at the house or maybe something bad was going to happen at the house. I just don't know.
Tipper