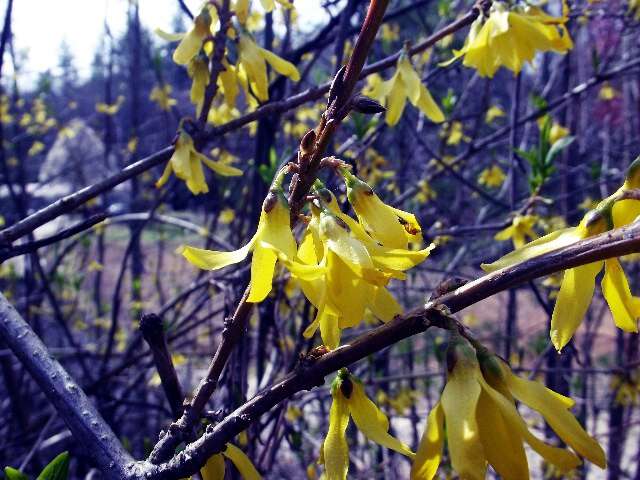 The 1974 Winter Edition of the Foxfire Magazine contains a compilation of newspaper articles written by Harvey Miller. At the time of the magazine's publication Miller's weekly column had been around for sixty years and was till being published in the Tri-County News located in Spruce Pine, North Carolina.
1961
I have just read the interesting article printed in the State magazine published in Raleigh about the great flood of 1916. Several old timers here said it was nothing compared to the flood of 1900.
F.M. Miller of this place reports that he was only about a month old when the great May flood of 1900 occurred and the recalls of his parents telling him that they had to flee to higher ground when their log cabin in the valley was being surrounded by water.
Another old timer reported that when Aunt Ellen Miller's building that housed her old corn mill that was pulled by the water wheel went floating down the creek, the people who were watching the rising stream from the hillside saw a white cat that acted unconcerned setting on the roof of the building which rode on down the creek and the house stayed together for sure until it drifted out into the river. He said the cat went on down the Chucky River.
Every foot log that spanned the creeks went down the stream. There was not any bridges built over the creek anywhere at that time. Stock here such as horses and cattle was drowned in the full waters.
One good sign that spring of the year is just around the corner is that there is the odor of polecats in the air here in the hill country for the last few foggy mornings.
There is some people here, especially children, who keep lead bullets hanging around their necks, which they claim keeps their nose from bleeding. The bullets has been made flat and holes put in them made for a red string. But the bullets must be ones that has been shot and killed a hog.
3/2/61
——————-
1964
I am going to tell about some of the wild plants that was used for food; also roots and herbs used as a medicine purpose, but I do not vouch for their curing ability. But that's what the old people way back 'yander' had as a remedy for certain illness.
The wild plant as I have always known it by the name of Sheep Sorrel was not only used for food but for a medicine, too. It was eaten raw and is sour like pie plant but now called rhubarb. Sheep Sorrel was used as a poultice for skin diseases. The good recommendation that it had way back 'yander' that a skin sore would heal with one application. The Sheep Sorrel grows best in poor ground.
Pheasant craw plant I suppose has been eaten a lot for food and used as a medicine. Talk about being bitter! You find pheasant craw as bitter as bitter can be. But it is said to be a good stomach medicine and it can be chewed raw and the juice swallowed. I have always heard it said that a bitter herb or root is not poison.
Indian turnip can be eaten as a food. But I find it really strong. If I ever eat Indian turnip, it is only in little tastes and then I want some cornbread to eat with it.
Mountain tea is good to chew as well as there is not anything better than the little red berries that grows on the mountain tea. But you will find the herb more tender in the spring of the year  than it is during the winter time.
Lambs tongue is also good to eat. The bulb that grows on the root is what is eaten.
There is no sweeter odor than that of wild roots and herbs found used to at the country stores and the smell of the roots and herbs lasted all summer and fall long. Wild ginger is perhaps the loudest smelling of the all wild roots. Also sassafras and wild cherry is loud smellers.
I have been told that pennyroyal herb placed in barns where hogs roam and bed will keep away fleas. Pennyroyal is another herb that smells good.
I will be telling more about the roots and herbs that grows in this part of the country from time to time as space permits.
Mrs. Senia Ray of Pigeon Roost spent Sunday night at Brummetts Creek visiting Mrs. America Griffith.
We have had an awful bad winter here this year and at this writing, winter weather is still here.
3/5/64
——————-
1965
Lester Miller of mouth of Rock Creek section reported to the writer that he went out of the sheep business last fall after keeping and raising sheep for more than twenty years. He said sheep-killing dogs got to be so bad that he decided to quit trying to raise sheep about three years ago.
3/18/65
——————-
Always interesting to pay a visit to Pigeon Roost. Lead bullets that stop nose bleeds and sheep-killing dogs are only a small example of the things Miller wrote about. I especially enjoyed his writings about mountain roots and herbs and I wish I knew more about both.
Jump over to the Foxfire website and poke around. They are still publishing the magazine and those wonderful Foxfire Books too.
Tipper