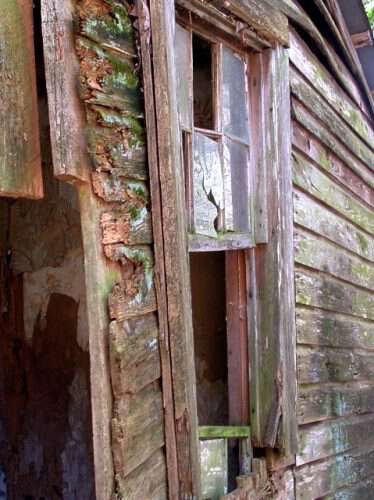 Hard to believe it used to be a home with memories like the worst whipping a little boy in overalls ever got.
The house was one of the many places Pap lived when he was a boy. It's in Pinhook, just over the ridge from here. The fields surrounding the old house are pasture now, but when Pap was a boy they were cornfields.
Mamaw placed her on a blanket spread on the rough rocky ground and told Pap to watch his baby sister while she worked in the corn. He forgot the baby and she ate rocks, that's where the whipping came from.
Over the last 20 years many of the old houses in Cherokee County have been torn down to make room for new houses, new developments. They say that's progress. Sometimes I'm not so sure.
Tipper
Appalachia Through My Eyes – A series of photographs from my life in Southern Appalachia.