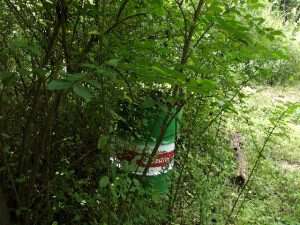 Time for this month's Appalachian Grammar Lesson. Anyone who's heard an Appalachian accent-can tell we mix up pronouns and use them every which way. But today I want to focus on the way we use the words own self/selves in place of pronouns.
*I took care of the trouble my own self. I started it, I aimed to finish it, and I did!
*People need to learn to take care of their own selves and not depend on others for every little thing they need."
*Last week Darren cut his foot wide open with a axe. It needed stitches but instead of going to the doctor he sewed it up his own self. That boy is tough as a pine knot."
I'm sure you can tell which pronouns should replace the words own self/selves in the sentences above. If I'm talking-I'm going to say the example sentences exactly the way they are written above. When I'm writing I'm more likely to get it right-but not always.
How about you-do you use the words own self/selves in this manner or know someone who does?
Tipper