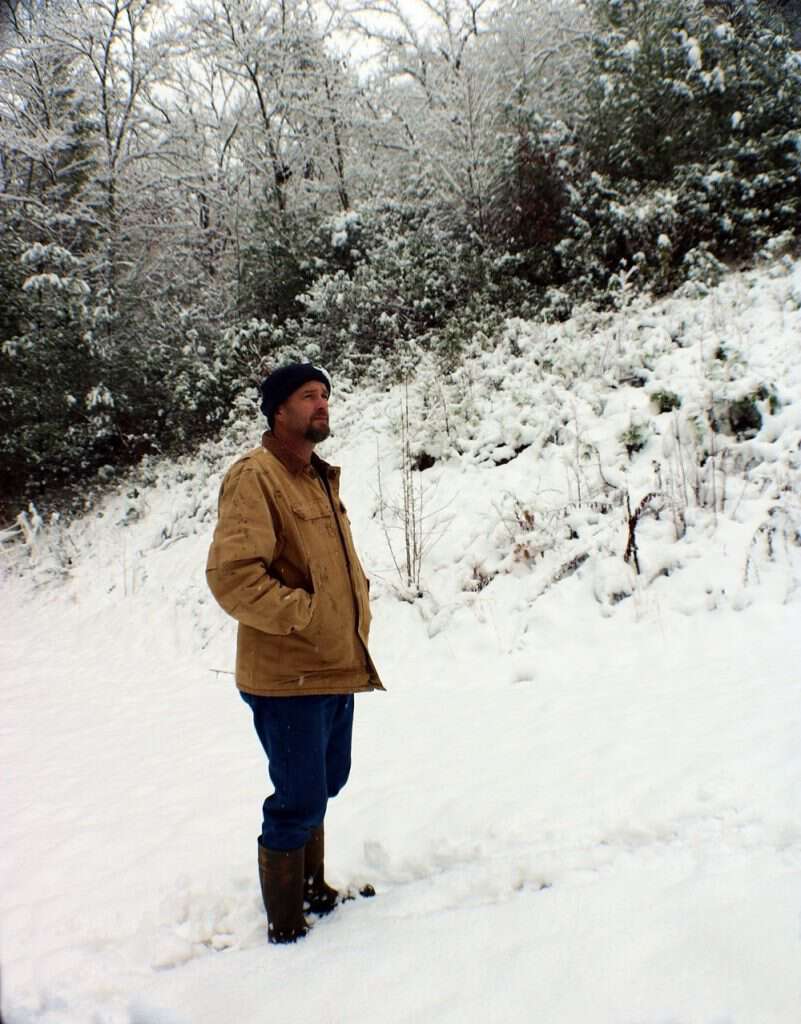 "Well, I was down at the store one time and Mr. Stoner asked me, he says, "What does Bob do in the wintertime when it's cold?" I said, "Well, one thing he does is he reads his Bible"; and as for me, "I piece quilts." And that's what the old people used to do. The women would card the wool and spin the thread and weave their clothing. Set the weave and keep the cradle in there. We've got the one that Bob slept in when he was a tiny baby. So in the wintertime that's what we did, made quilts and molasses candy and had candy pullings and bean shellings; gather up the beans. We'd have bean shelling sand pea shellings mostly in the fall. But in the wintertime about all you would do was to keep warm. (Myrtle Merrell)"
Mountain Voices – Daily Life by Warren Moore
—————-
When I think of winter activities I think of reading by the woodstove, planning the summer garden, and cooking up yummy food for us to eat. The Deer Hunter uses winter to sharpen his knives, make new knives, read, and work on his guns.
The other day Granny told me she's crocheted in her chair so much this winter she's not sure she'll be able to get out and about once Spring of the year arrives.
What activities do you do in the wintertime?
Tipper
Subscribe for FREE and get a daily dose of Appalachia in your inbox