Today's post was written by Chatter.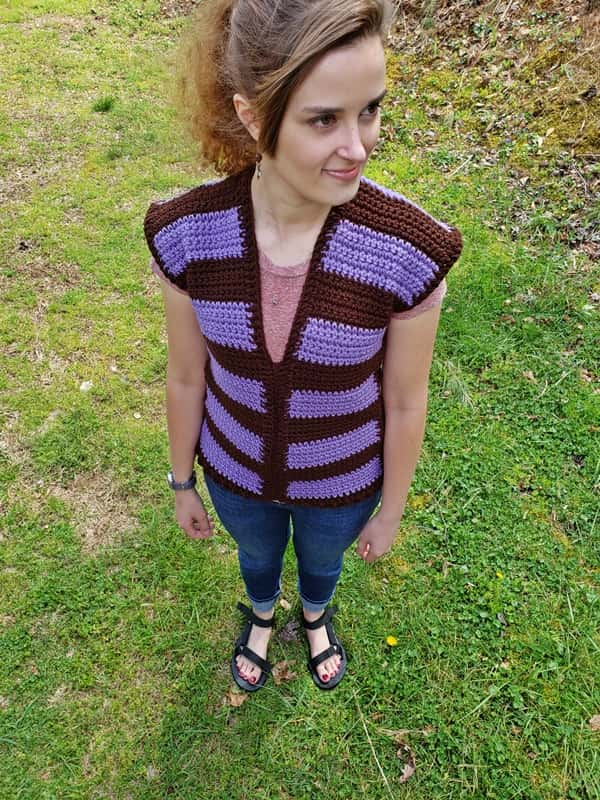 From a young age, I loved anything fiber. Yarn, fabric, clothes, if it was made of fiber, I liked it. Even though I was young, and didn't really know how, I was always trying to make something with fiber.
I remember cutting and stapling pieces of fabric together to make little books when I was a kid. The pattern and colors in fabric spoke to me.
I had lots of stuffed animals as a little girl (neither Chitter nor I were ever interested in dolls) and tried to make them little outfits to wear.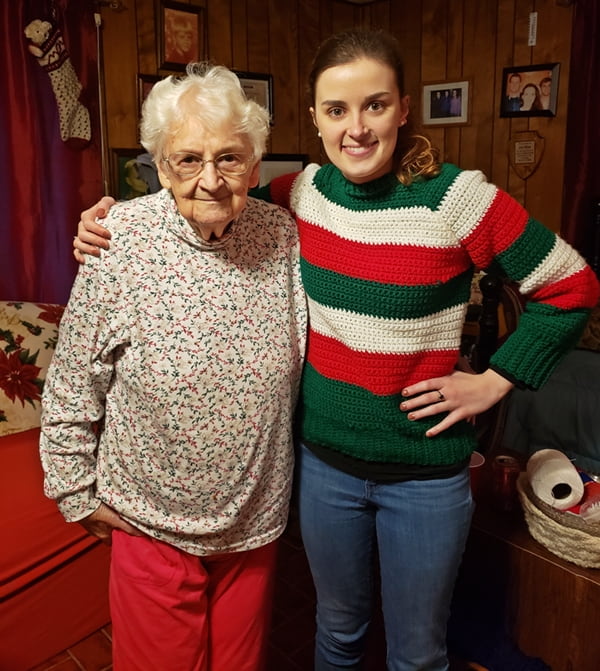 I've been fortunate to grow up right next to my maternal grandparents. And Granny is the queen of crochet. She learned to crochet from her mother Gazzie.
When I would visit as a small child, which was usually every day, I would play with her jars of buttons and yarn and look through her pattern books. At some point she handed me a little pink hook and some pink yarn and taught me how to make chains which is the foundation for any crocheted piece.
Before I knew it, I had made dozens of chains in all different colors. Eventually she taught me more and more. Today I make all kinds of things, like the sweaters you can see in this post. I always have a project going (usually more than one since I procrastinate) and it feels nice to always be working towards a goal. Sometimes I make mistakes, but I always learn every time I pick up my hook and yarn.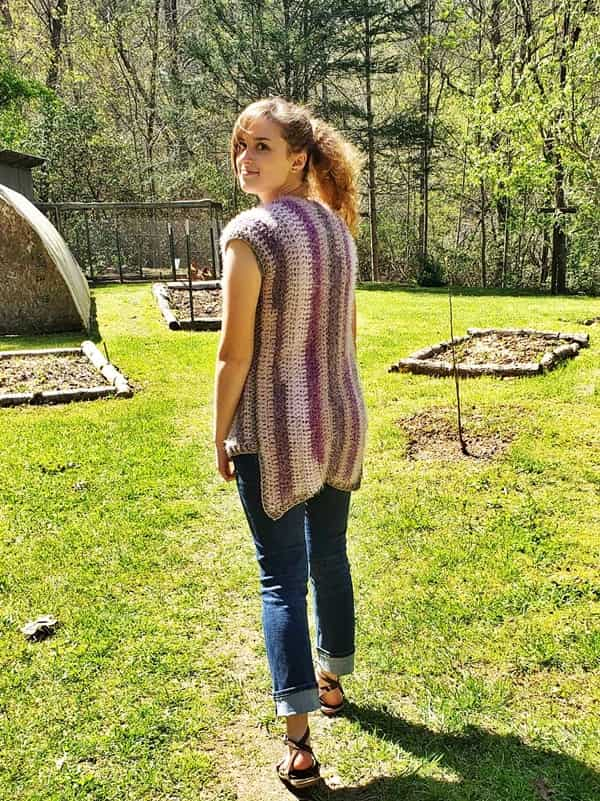 There are lots of traditions in Appalachia that are important to me and I am truly grateful I was born into this culture. However, the tradition of making things with your own hands, is perhaps the most important to me.
Some of my best memories are sitting in Pap's chair watching the crafting show Granny had on tv. Now that I think of it, I would say that my grandmother was the main inspiration of my creativity. Since we have the convenience of clothing stores, I don't have to make my own clothes, but I get such a thrill when I pick out the yarn I like and make something I can wear.
All of the old crafts of Appalachia, be it fiber, woodcarving, blacksmithing, or anything else, are a vital piece of the culture and I feel proud that I am carrying on the torch.
Chatter
Subscribe for FREE and get a daily dose of Appalachia in your inbox