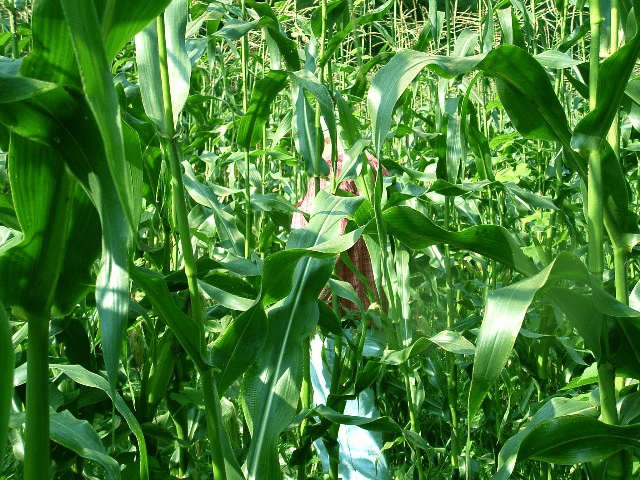 Yesterday morning I went to the cornfield with Pap. Funny how you wait for that first fresh corn and then before you know it-it all comes in at once.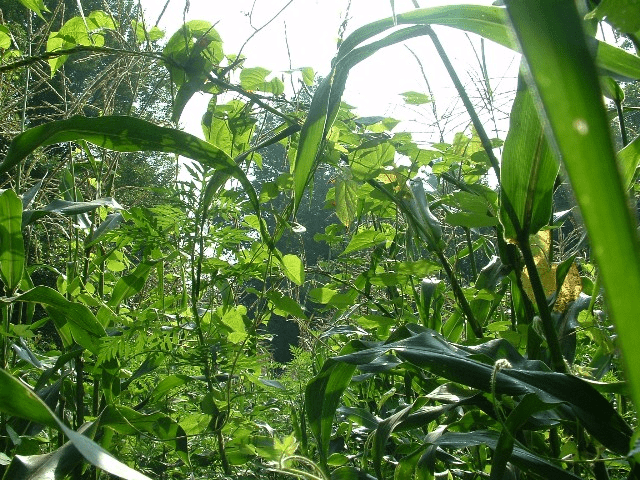 This time of the year-our cornfield is a jungle. You can barely get through the rows for the ragweeds and morning glory vines. Granny is scared to death of snakes. She warns us to look out for copperheads. But I like it. I like the feeling of being surrounded by all that green: by the towering stalks, by the hum of summer.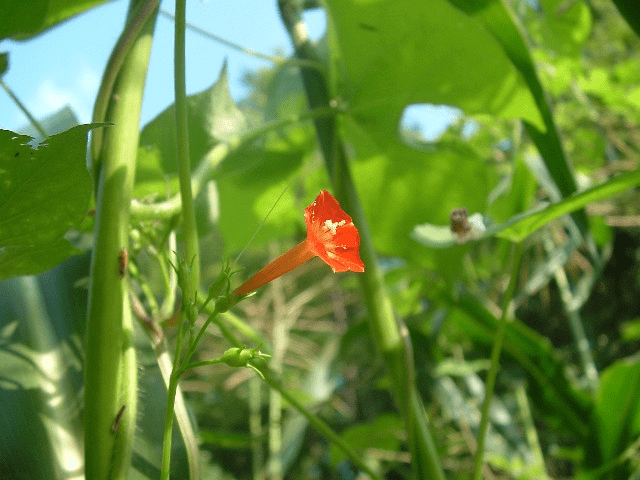 In between helping Pap pull corn I snapped some photos of the beauty. Isn't the orange lovely? Especially considering it's only a weed?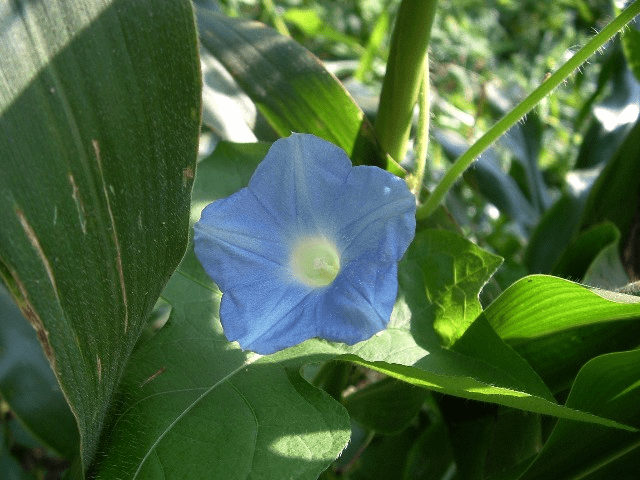 In some spots morning glories have woven the rows of corn together almost like they want the corn all for themselves. When I see this flower I'm reminded of walking to catch the school bus, they grew near the side of the road. I would pick one; place it too my mouth; and breath in suctioning the flower to make it cover my mouth. I was a strange kid uh?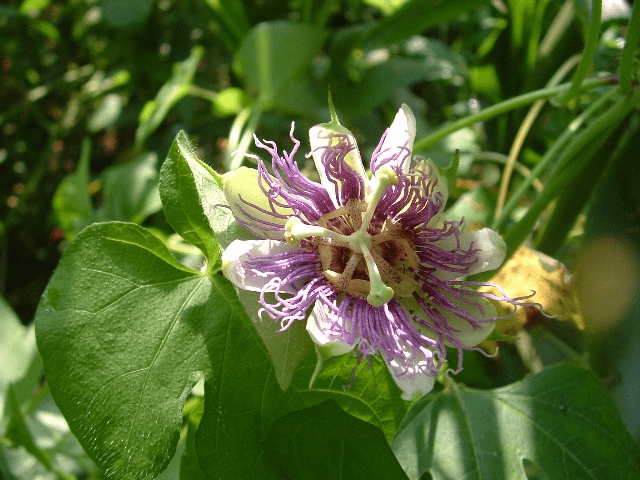 In places you can see this little beauty growing. Pap calls them wild apricots. I think they're passion flowers. Whatever the name, they are a true creation of beauty.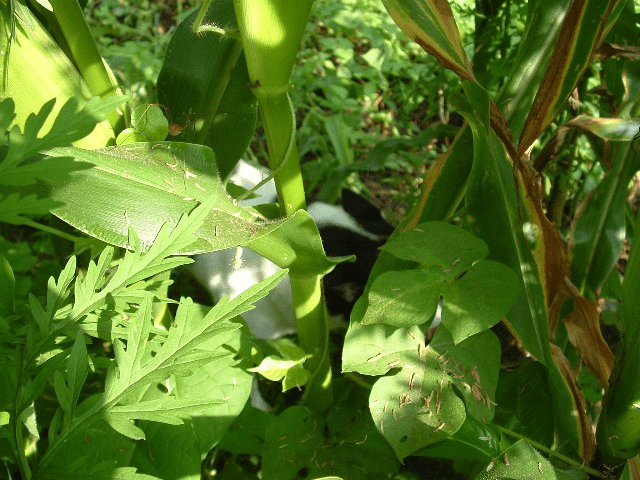 Wild Bill never strays far when we're in the corn patch. He's always hoping someone will give him an ear and if they don't he usually sneaks one out of a bucket.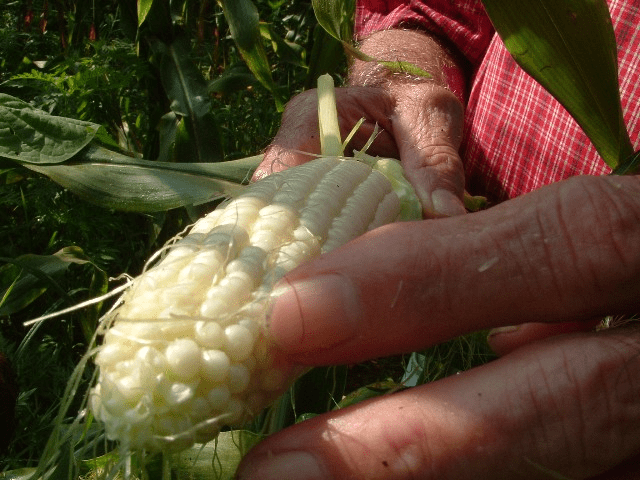 Then there's Pap-ever teaching. He shows me how the hot dry weather we've had caused the ear not to develop on the end. Pap says "It just didn't have enough of what it needed to make all the way."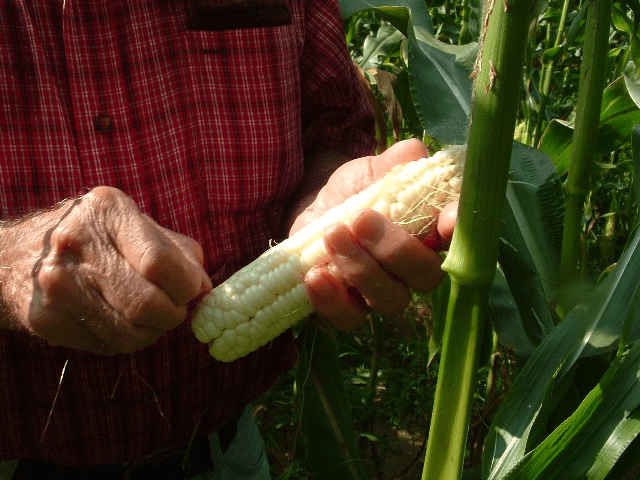 Paps says "When there are gaps left in the ear of corn the old timers called that a run-out."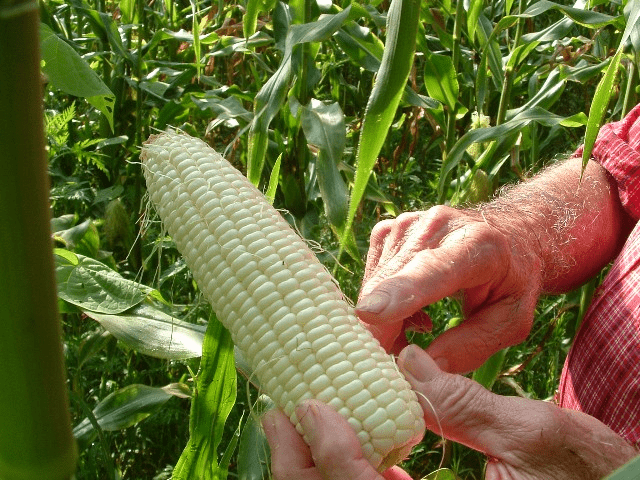 Our crop of corn is good this summer. Pap says "There ain't a thing wrong with corn like this. That's as fine a ear as you could get."
Being in the middle of a cornfield is one of the most magical places I've ever been.
Tipper