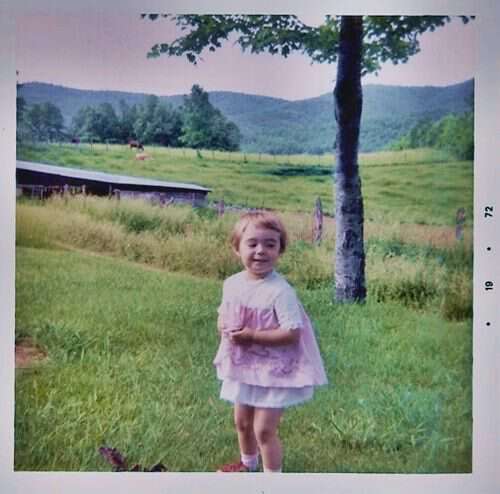 Tipper 
When I was a little girl hiding behind Pap's britchey legs or Granny's dress tail someone would say to me: "What's your name? Puddin Tame? Ask me again and I'll tell you the same." I was so backward the teasing only made me try to hide my face deeper in the fabric of their clothes.
Here are some other folks' memories of the saying.
Judy Imanse:  My mother, who died last year, was 98 years old. She used to recite this when I was little, I'm close to 77, and I believe it came from her mother. My grandmother's family moved to Indiana from North Carolina. What's your name? Puddintane. Where do you live? down the lane. What do you do? teach school. How many students? 22. What do they sit on? little stools. 'What do they look like? little fools!
Quinn: What's your name? PuddinTane! Where do you live? In a sieve! What's your number? Cucumber! I learned it as a rhyme for jumping rope and clapping games and such. Really answering like that would have been very fresh…and probably not something I'd have tried a second time!
Bob Adcock: Down in "wiregrass country" it was common. Also, the esteemed Barney Fife used it in an Andy Griffith episode!
Bill Danner: It is from "The King of Boyville" by William Allen White, which is part of "The Court of Boyville" written in 1899. It is in response to an inquiry to the main character Piggy Pennington inquiring as to his name and the answer got the smaller new boy soundly thrashed. Well worth the read – good 1899 slang.
Tipper
Subscribe for FREE and get a daily dose of Appalachia in your inbox