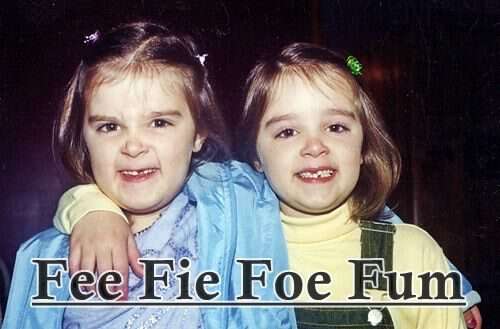 She called out to them, "Fee, fum, foe, fie. All's not ready holler I."
"Not I! Not I!" they screamed back happily, returning her gaiety with interest.
"Fee, Fie, foe, fum. All's not ready now can't come!" she answered, and closed the door behind her. The clock was striking seven. "We're getting a soon start," Mark said.
Excerpt from "The Tall Woman" by Wilma Dykeman
—–
I've never heard the little saying shared in Dykeman's book. I did a few google searches but the only thing they turned up was the more common fee fie foe fum saying in one of the Jack and the Bean Stalk tales.
Since I've had to wait on the girls on pretty much every trip we've ever taken, I believe I'll start using it myself. I especially like the line "All's not ready now can't come!"
Tipper
Subscribe for FREE and get a daily dose of Appalachia in your inbox