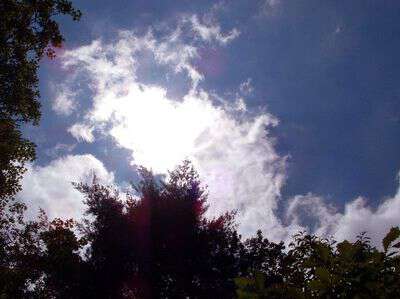 Over the past few days a feeling of fall has arrived in the Southern Highlands of Appalachia. The time between the end of summer and when fall truly begins isn't one of my favorite times of the year. Most of the garden, veggies, and flowers are at the end of their life cycle. The landscape takes on a look of death as it begins to die back for a season of sleep.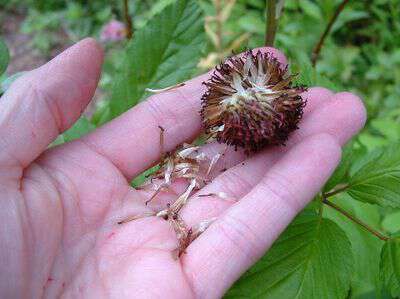 I remember Granny gathering flower seeds during the last days of summer. She'd carry an old envelope to stuff them in, storing up the brown seeds as she looked ahead to their rebirth next summer. While I helped her collect the seeds I'd think we were storing up pretty flowers for the cold winter days ahead even if they were only in our minds.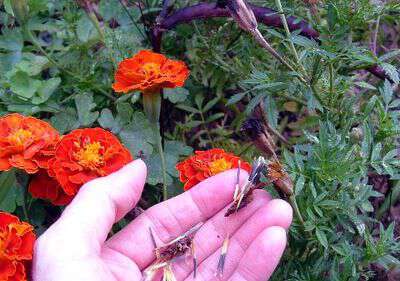 As each summer ends, I find myself saving seeds just like Granny taught me. Although, I've read detailed instructions for seed saving I use the simple method Granny did. For most of the flowers I look for dried blossoms and pull them apart to reveal the seeds. This method works well with Marigolds,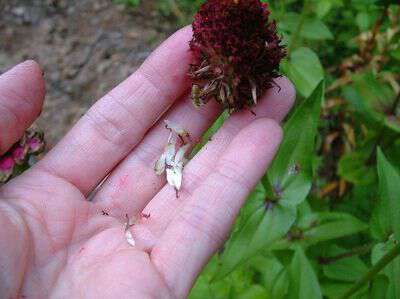 Zinnias,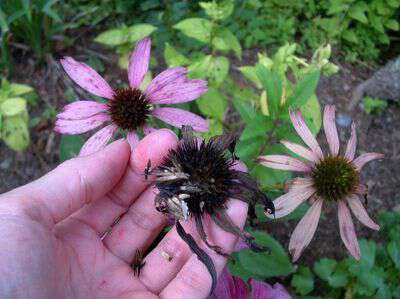 Purple Coneflowers,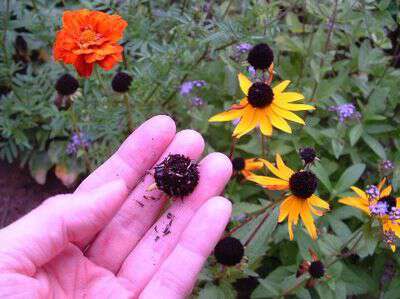 Black Eyed Susans,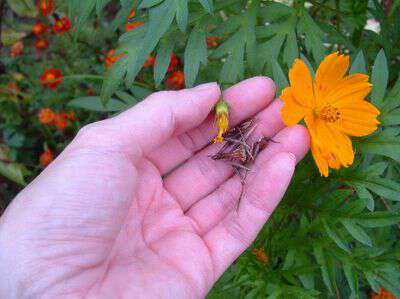 and Cosmos.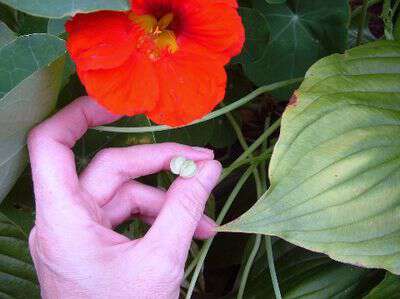 I also save Nasturtium seeds. I love-their huge flowing leaves, bright flowers and they're even edible. You can't beat that. To find their seeds just look down through the vining leaves. Sometimes 2 are together like in the photo. I take the seeds indoors and lay them on a piece of paper or paper towel and let them dry until they're shriveled and brown looking, then I put them in an old envelope just like Granny and save them till spring.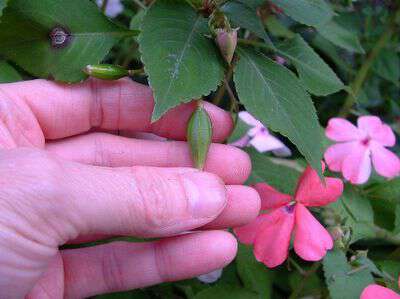 Saving seeds from Impatients is fun. Look for seedpods that are swelled. Usually as soon as you touch them they POP. (children love to help with this one)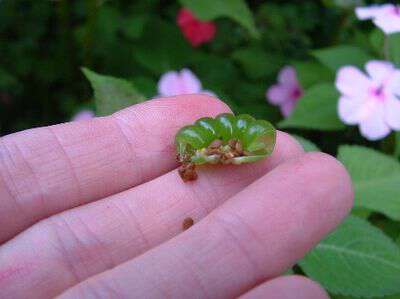 Once the pod pops open it looks like this. You can discard the green portion and save the tiny seeds letting them air dry on a piece of paper and then store in a dry place till spring.
Sometimes I take the easy lazy way of saving seeds. I cut the entire dried flower, stem and all, and lay it where I want it to grow next year. In most cases it works.
Back in the days when the Three Indian Princess used my flowers in their mud pie making enterprise I ended up with flowers in some strange places, but I say a flower is nice no matter where it grows.
Tipper
This post was originally published here on the Blind Pig in 2009.