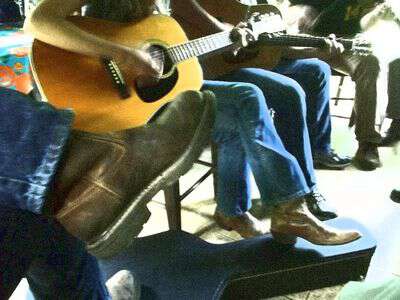 If you live close enough-come out to see The Blind Pig Gang on October 5th. We'll be performing for the John C. Campbell Folk School's Friday night concert series. The show starts at 7:00pm.
We are honored to have been asked to perform the night before the folk school's fall festival kicks off.
As usual we'll do a mixture of gospel, bluegrass, and traditional songs. I know for certain we'll be doing this one:
If you make it to the fall festival-The Blind Pig Gang will also perform Sunday at 2:00pm on the Festival Barn Stage.
Want your own Blind Pig Gang cd? Leave a comment telling me your favorite song from my music player and you'll be entered in the giveaway. (giveaway ends Saturday Sept. 22, 2012)
I've got 4 tickets for the JCCFS's Fall Festival to giveaway too-so drop back by in the next few days for a chance to win them.
Tipper