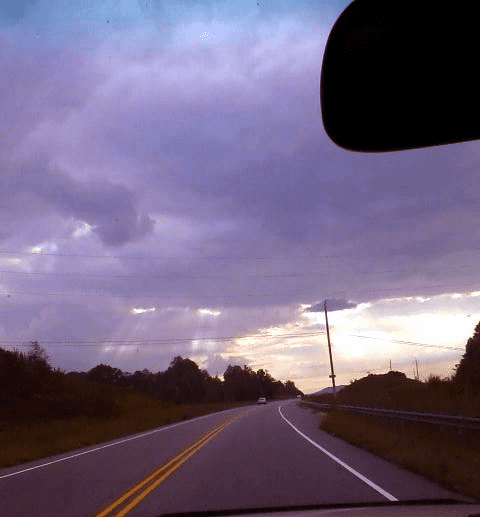 Once a week I take Granny to get groceries. She hasn't drove in years, but she instructs me on the finer points of driving almost weekly. Most of the time it's just me and her other times the whole gang tags along for the trip.
Do you see the 2 shafts of sunshine coming through the clouds just to the left of the road? On our grocery trip this week, we were treated to a spectacular sky. The picture in no shape or form captures the beauty of the rays coming through the dark clouds. As we were driving along marveling over the scene Granny said "When the sun was shining through the clouds like that Momma always said the sun was drawing water."
Sounds like an old Appalachian saying to me-have you ever heard it?
Tipper
Appalachia Through My Eyes – A series of photographs from my life in Southern Appalachia.