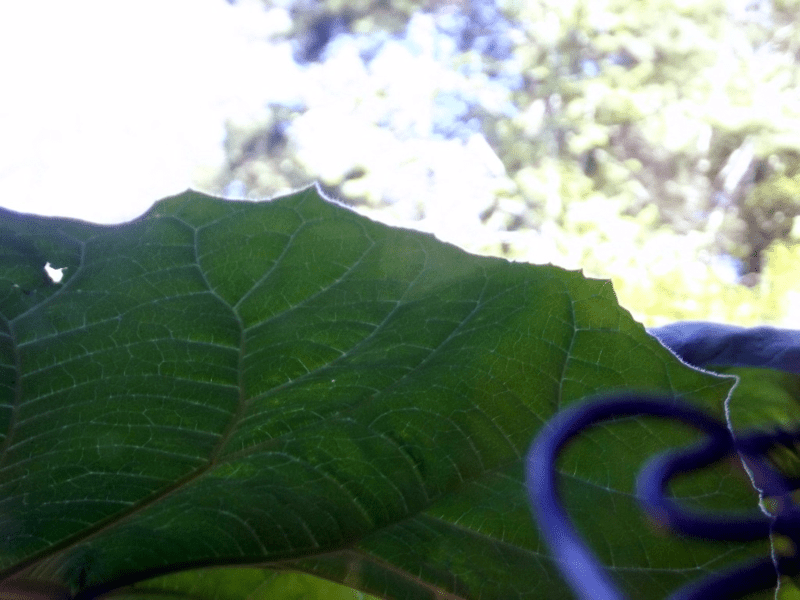 I'm finally ready to share the secret of my fairly tale with you. If you missed the post about my own secret fairy tale-click here to read it first and then hit the back button to continue reading here.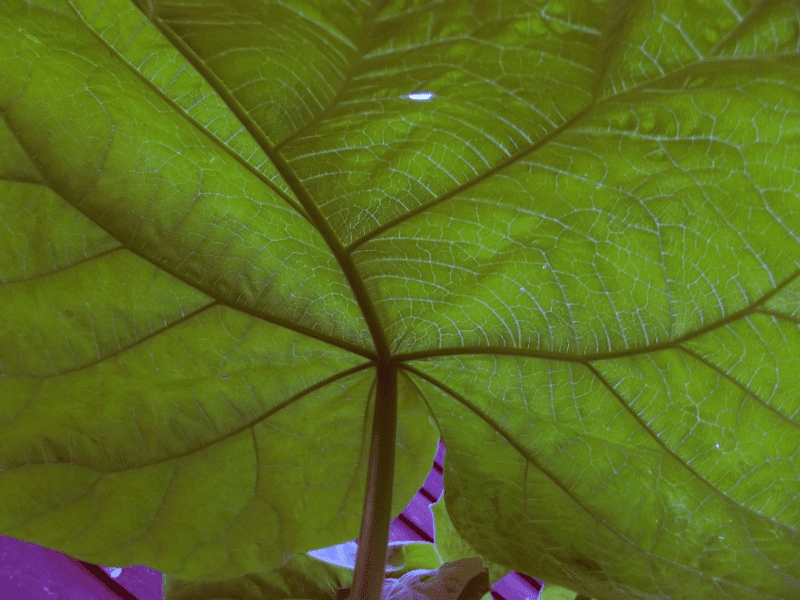 It's been 3 weeks since I first told you about my fairy tale-in that time it's grown even larger-now casting a large shadow over my kitchen window. 10 feet of growth in one summer-amazing and spooky all at the same time. Jack's beanstalk immediately comes to mind, but this fairy tale comes from a far and distant land-China.
Paulownia tomentosa is the scientific name of the species with the more common names being The Princess Tree or Empress Tree. Even though the tree is not native to any portion of North America, it can be found from Canada to Florida and out west in Washington and California too.
Once the tree matures it has purple drooping blooms which are then replaced by rather large seed capsules that are noticeable from quite a far distance.
Before the tree matures it has amazing green leaves that can grow to be as large as 3 feet wide. After maturity the leaves are smaller and more uniform in nature. The tree can reach heights of between 65 and 125 feet. (hence it can't stay hugged up to my kitchen window)
Unfortunately Paulownia tomentosa is invasive in some places and interferes with the native vegetation of certain areas. If you've ever ridden through the Nantahala Gorge you can see the trees seem to thrive a little to well in that environment.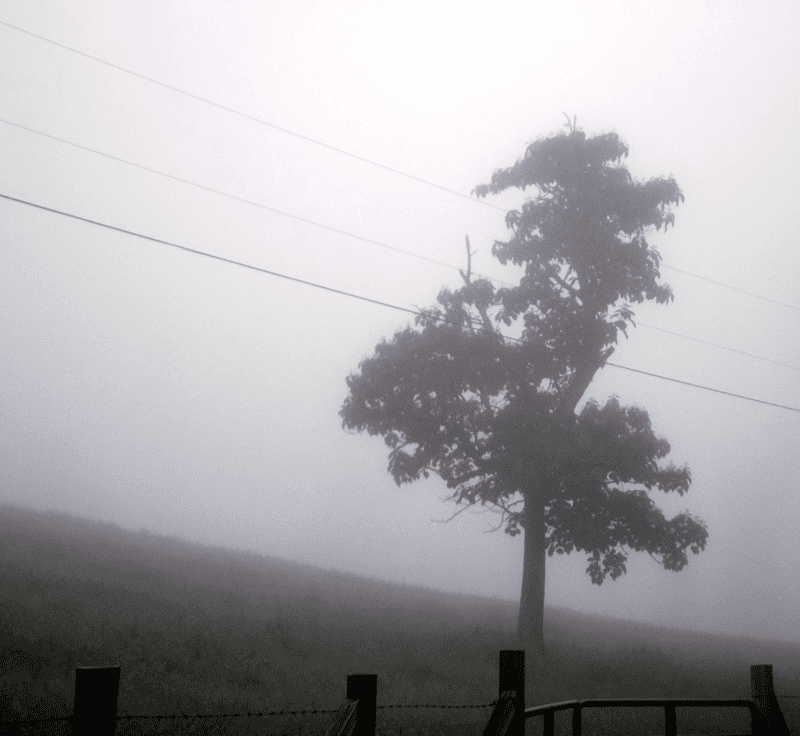 Just down the road from my house, where Pap lived when he was a boy, there is a lone Princess Tree standing tall in the pasture. There have been a few others here and there around our holler-but I'm not aware of any that have reached maturity. There used to be one in my Uncle's yard-it never got very tall maybe 20 foot. It was right by the road so it was easy to keep an eye on. I made sure to look at it when cold weather arrived in the fall of the year. After the first heavy frost-every leaf on the entire tree would fall off overnight. The leaves would just be laying around the bottom of the tree like giant curled pieces of paper.
Pap's Uncle Blaine brought the tree in the photo above out here with him back in the day.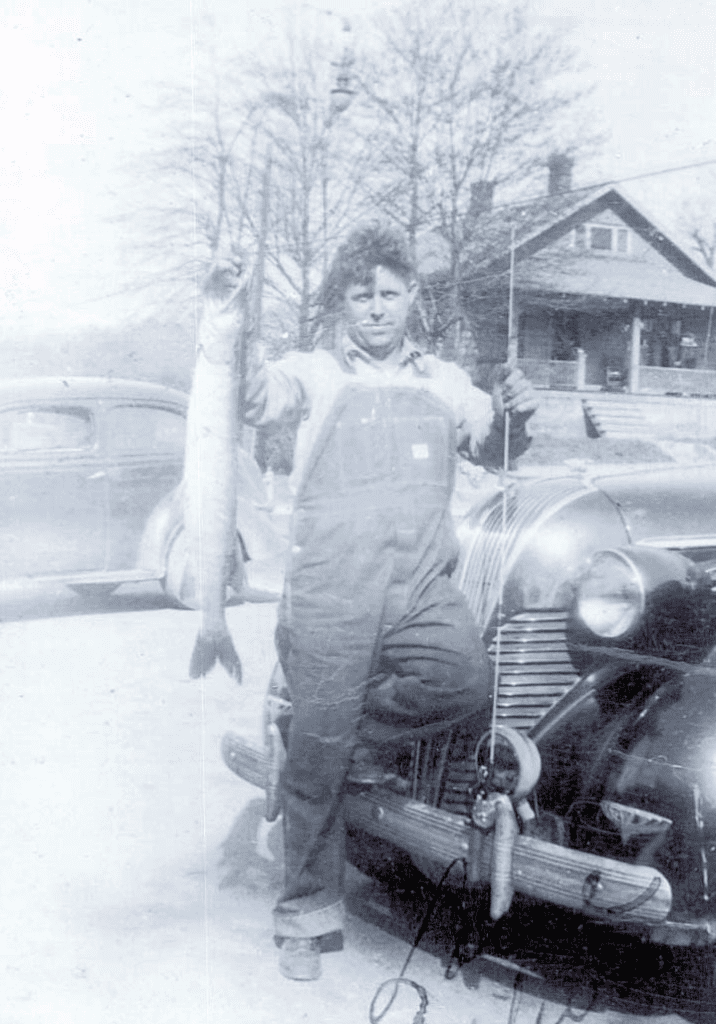 I say out here-he brought it from the Asheville area. Our family has made their own sort of migration between Brasstown and the Asheville/Canton area over the years. One generation will decide to go back to one or the other-and another will decide to stay where they are-but it's always seemed like we have 2 home bases somehow.
Blaine lived from 1911 till 1959-so I never knew him-but Pap has fond memories of his Uncle. Pap said Blaine loved to fish and hunt-he was even President of a Wildlife Association at one time. Blaine found the fishing especially nice out this way.
Pap said Blaine brought what he thought were Catawba trees to plant around the old home place. Catawba trees are well liked by fishermen-because they attract what is commonly known as a catawba worms-actually they're caterpillars-but either way fish seem to like them.
Blaine thought if the trees grew-he'd have instant fish bait when he came out to visit and fish. But he unknowingly had Princesses Trees-and the only one that survived is the one in the pasture.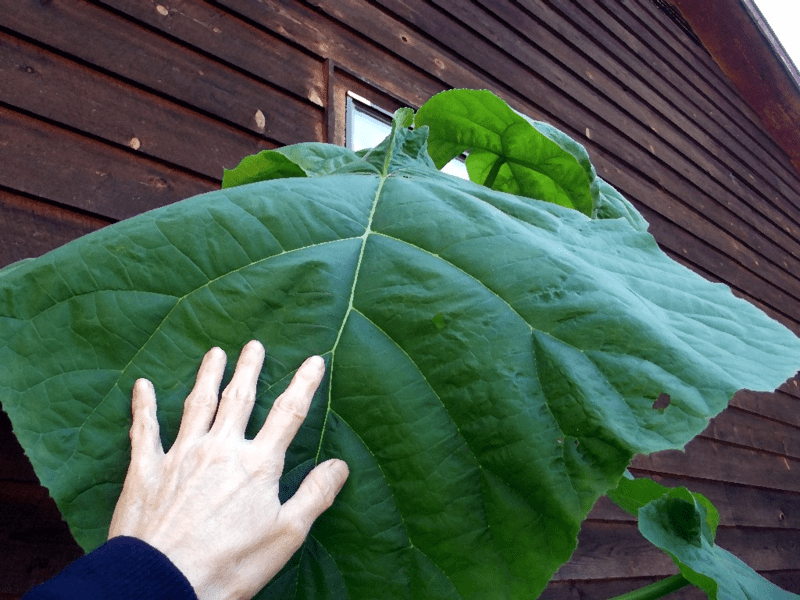 After my fairy tale started growing I started asking questions about the tree and Pap told me the story of Blaine and his hopes of ready to go fish bait. I never thought of asking around to see if any of my family had a photo of Blaine until Pap told me the story. Sure enough someone had a picture-I couldn't wait to see Blaine's face-you know to see if he looked like any of us.
In a very serendipitous manner I was sent the picture of Blaine holding the fish, even though the person who sent it had no clue why I wanted a photo of Blaine or anything about Pap's story of Blaine and the fish bait trees.
So why do I think the Princess Tree growing under my kitchen window is a fairy tale? Because in the 17 years we've lived in this house-not one Princess Tree has come to grow around our place. The tree is magical because it grew over 10 feet in one summer and has 3 foot wide leaves.
But mostly I think it's a fairy tale because-my Great Uncle Blaine, a man I never knew, brought the parent of my Princess Tree to my mountain holler all those years ago. It's like Blaine settled down by the house to wait and then when I was ready he knocked on the kitchen window and told me to come find out who he was.
My fairy tale came full circle once I was sent the photo of Blaine holding a fish-and now I'm sure Uncle Blaine won't mind a bit when I let The Deer Hunter cut the tree down. Pap says all I have to do is stick one of those giant leaves in the dirt and I can grow another Princess Tree just like that.
Tipper