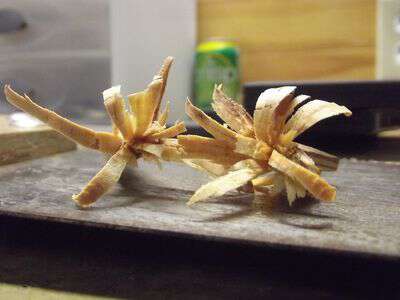 When I first decided to write about rich pine I googled around to see what had already been written about the subject. There were a few articles and blog posts on rich pine-but not nearly as many as I thought there would be.
I did find an especially interesting blog post about making flowers with rich pine or fat lighter as the gentleman who wrote the post called it. He didn't actually make flowers-he was making fire starter kits for a boy scout meeting-they just happen to look like flowers.
As soon as I saw them I knew I wanted to try to make them. You can click here to jump over and see how he made his-we used a slightly different method to make ours.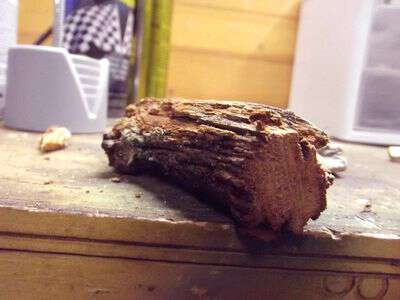 Luky for me-when we went on our rich pine hunt-we found several trees of rich pine with their small branches still intact-and fully formed into rich pine themsleves.
First we cut about a 5 inch length of rich pine from one of the branches-you can see the diameter was small.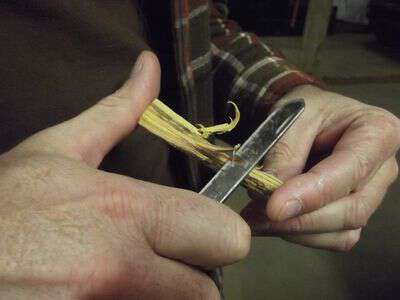 The Deer Hunter carefully shaved all the outer bark from the piece. We tried using the method from the blog post I found-but all our 'petals' kept falling off. The Deer Hunter came up with the idea of carefully starting at the top of the piece and pulling the shavings toward you-stopping about half way down the length of wood.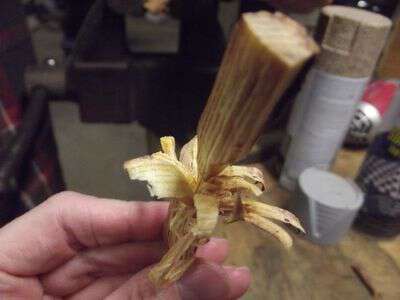 As you pull the shavings-turn the piece as you go-pulling shavings from all sides. Eventually the top piece will sharpen into a point and fall or break off easily leaving the flower behind. The top piece can be used as a fire starter as well.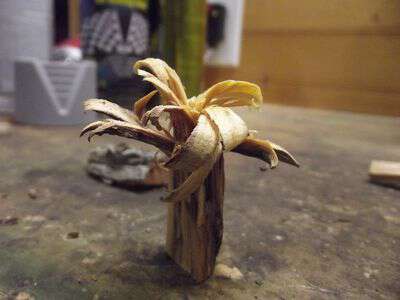 Our method requires a sharp knife-and a steady hand. The method used in the blog post I found-of pushing the shavings away from you-would be safer for children and adults. We just couldn't get it too work. Perhaps the author of the blog post had sharper tools or his rich pine was split differently. Either way-the flower fire starters would be good to take along on your next camping trip-or just for building a fire at home. They smell so good I may just use them as air fresheners.
Tipper