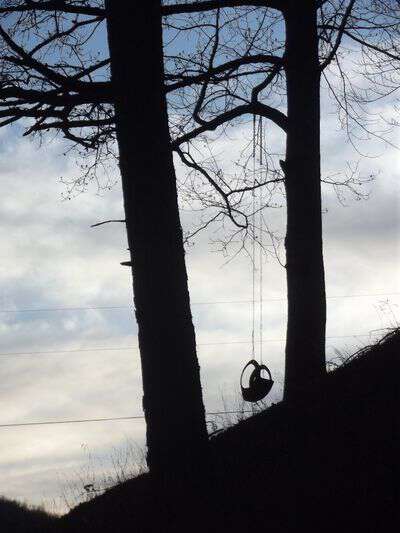 On the day we went to get wood, I walked around taking photos of the beautiful scenery while the men stood around and talked. As I looked up the hill the silhouette of an old swing caught my eye.
I'm sure you've seen the swings before-they're made from pliable rubber like material-and have places for the child's legs to stick through the material. Some people call them baby swings-because you generally need to be lifted into them to swing. I guess I was feeling a little nostalgic-and thought how sad the swing sat empty after years of use from its owner and my girls-all of whom are too old to swing in it now.
I walked on down the road to see what I could see and on my way back to the truck of firewood-I glanced back at the swing-only this time I saw something different.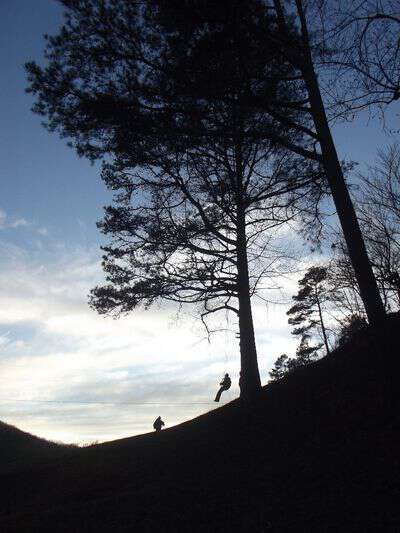 I saw 3 teenage girls. One had manged to get into the swing; one stood behind the tree to push her off; and the other stood in front to agg it all on. It made me happy to know-that even though I thought their swinging days were behind them-they all 3 knew better.
Tipper
Appalachia Through My Eyes – A series of photographs from my life in Southern Appalachia.