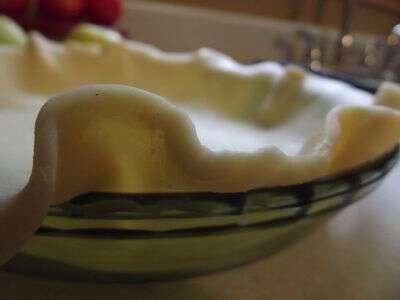 Chitter has been asking for an apple pie so over the weekend I made her one. The recipe I use makes the best ever apple pie and its easy-peasy too.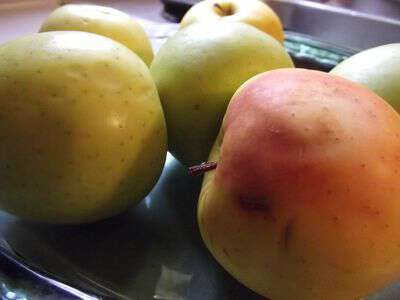 The recipe calls for a double crust. You can get out your favorite pastry recipe or buy a box of two from the refrigerator section of your grocery store.
I unroll one of the pie pastries and lay it in a regular size pie plate.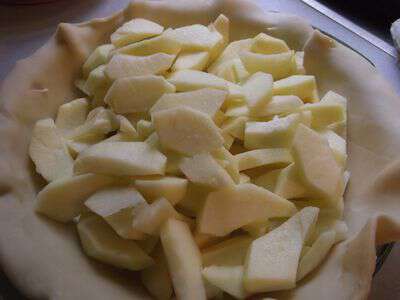 Slice your apples. I think I used 6 small apples for this pie, but I just slice up as many as it takes to fill the pie shell.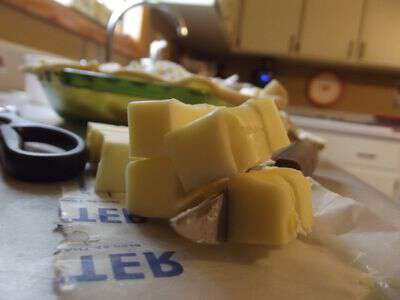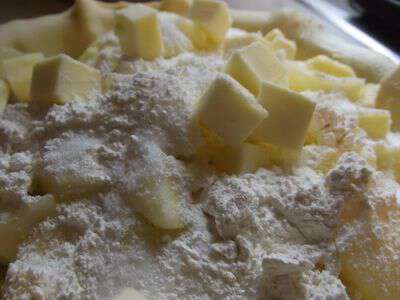 Cut a 1/2 stick of butter into cubes; sprinkle the cubed butter on top of the apples, along with 2 tablespoons of plain flour and 1 cup of sugar (my apples were really sweet-so I backed the sugar up to 3/4 of a cup).
Next-gently lay the 2nd pie crust pastry on top. I fold it under the bottom shell-and give it a good pinch all the way around to seal them together.
Once I've secured the two pie pastries together-I go back around squeezing the crust between my thumb and index knuckle to give the pie a scalloped edge.
Brush an egg white on top of the crust and cut several holes in it to allow steam to escape.
Lastly, sprinkle sugar over the top and bake it for 1 hour in a 350 degree oven.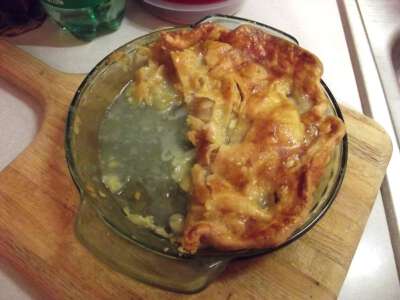 This photo is proof that its the best apple pie. I set it on the counter to cool and when I came back to take a photo of the finished pie-almost half of it was already gone.
If you're a long time reader of the Blind Pig & the Acorn you may be thinking-"That is just like Miss Cindy's Blueberry Pie but with apples." It is the same recipe, it turns out great no matter what fruit you use.
For a quicker less heavy apple pie check out Aunt Mary Jo's Apple Pie-its good too!
Tipper