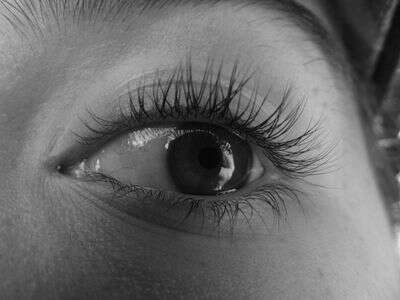 Do you ever get the big eye? A day or so ago, a lady at work was telling me about the newest Internet rage Pinterest. Its sorta like an online bulletin board where you can 'stick' your favorite online things. I told her I already knew about it, that one of my friends told me it would suck up all your time if you let it. The lady said "Well last night I had the big eye so it helped me pass the hours away."
Its very rare that I get the big eye. Sleep is something I do very well. In The Deer Hunter's younger days he got the big eye a lot! These days not so much. I'm happy for him and for the rest of us who aren't always the quietest bunch to live with when you're trying to sleep.
Ever suffer from the big eye? Have you heard insomnia called the big eye before?
Tipper
p.s. The eye-is Chatter's-and the photo is a self portrait. When the girls get ahold of my camera I never know what photos will show up on it. If its Chatter-then its a sure bet there'll be a few pics of her eyes-she really likes them. I do too.
Appalachia Through My Eyes – A series of photographs from my life in Southern Appalachia.