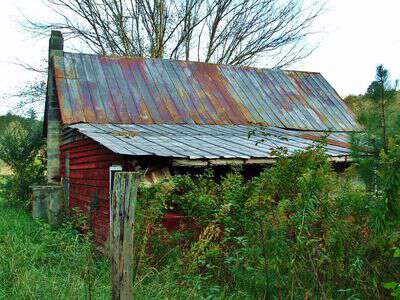 It's time for this month's Appalachian Vocabulary Test. Take it and see how you do.
Prize
Popskull
Pooch out
Point blank
Pick up
Prize: to use a metal bar/piece of wood or other utensil to move an object. "He used a crowbar to prize open the trunk after he lost the keys."
Popskull: poor grade of homemade liquor. "Why I wouldn't go down there to drink with them all they've got is some kinda popskull they made in the barn."
Pooch out: to bulge or protrude. "There's a big ole knot pooching out on the back of his head where he was in that fight last week. I told him if he don't quit running with the devil it's going to be the death of him."
Point blank: exact; precise. "I swear she point blank hit the bull's eye every time she shot."
Pick up: to gain weight. "I ran into Harold the other day. He's beginning to pick up a little. He got so skinny after she died that I was plum worried about him."
I hear and use all of this month's words on a regular basis…except popskull. How did you do?
Tipper