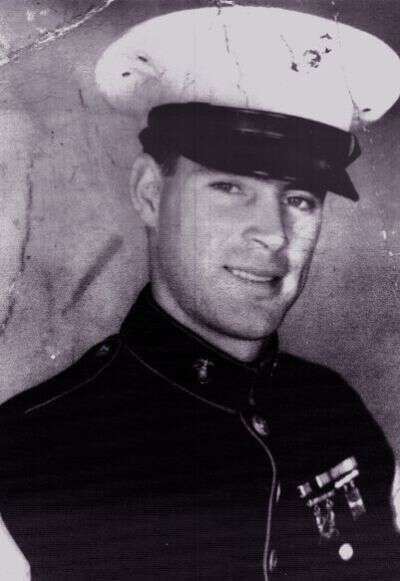 Pap the Marine
Every time I visit the VA Hospital in Otteen, I am amazed by the incredible staff. The hospital was built around 1922 and has served veterans ever since. The hospital utilizes cutting edge technology and has a staff that works non stop for the patients.
There is a sense of camaraderie at the VA among the patients and the staff that makes the institution so much more than a hospital. When Pap talks to a Marine-he gives a firm "Semper Fi" and always receives one in return. If Pap is talking to someone who served in a different military division there is usually some good natured teasing.
During Pap's recent stay at the VA one of his docs in the ICU was a Navy Coreman. Navy Coremen serve in the medic position for the Marine Corps who don't have medics. Pap got to share with the Doc how a Navy Coreman saved his life when he was stationed in South America and contracted Malaria. The Coreman got Pap on a Naval Aircraft Carrier where he could get the treatment he needed.
Growing up Pap stressed the importance of respecting and honoring those who stand guard so we don't have too. After I visit the VA, I am always left thinking of the brave who have served in the past and those who now stand at attention somewhere away from their family-so that I can be who I am and do what I do.
I have added a couple of new songs by Paul and Pap on the player. I would like to send the first one "Fallen Soldier" out to the VA Hospital at Otteen. To each and every staff member for the wonderful job they do taking care of veterans-including Pap.
Tipper
p.s. I am still collecting tips for the garden-hope you are too.