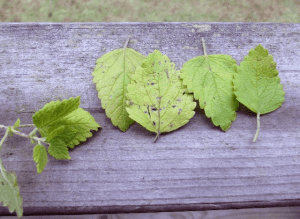 Excerpt from Barbara Taylor Woodall's book It's Not My Mountain Anymore:
From the creek bank, she picked fragrant peppermint plants, stuffing them in a knee-length checkered apron. City folks used it to season drinks. She used it for stomach medicine and a teaching tool. Faint, sweet fragrance filled the air as she pulled mint leaves from her pockets, saying, "Let's make it mad." Then she rubbed the leaves briskly between her hands to produce a strong powerful fragrance. "In this life, sometimes we are crushed t' pieces and rubbed raw, but stay the course. Crushing will make you stronger. You will smell better, too."
I have mint growing in my yard. I always grab a few leaves as I walk by-rubbing them in my hands to smell the clean sweet fragrance they release. And after reading Barbara's book, I always think of Granny Lou's wise words and feel better about the hard times that often come our way in this old world.
Tipper
p.s. Want to know more about Barbara's book-go here.
Appalachia Through My Eyes – A series of photographs from my life in Southern Appalachia.