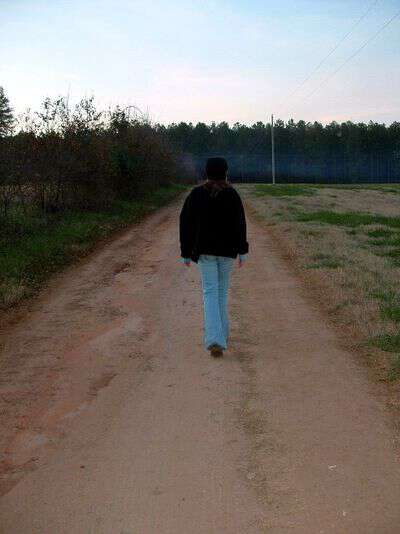 My favorite song at the moment is an old traditional song The Lonesome Valley. The Blind Pig gang has been jamming on the song for the last few months. Pap or Paul one remembered it, and decided we should try it. As is true for many old traditional songs, the verses are numerous and vary by whoever is performing it.
The Songs We Sang: Favorite American Folksongs has this to say about the old song:
"In this traditional African-American spiritual, the lonesome valley very well may be the valley of the shadow of death referred to in Psalm 23, Verse 4: "Yea though I walk through the valley of the shadow of death, I will fear no evil." The valley in the Dawson version seems to be a river valley of the River Jordan which figures significantly in the Old Testament. A gospel version was titled "Jesus Walked That Lonesome Valley." Elvis Presley recorded the gospel version, as did Andy Griffith. Pete Seeger and Arlo Guthrie sang it together. Many alternative versions of the lyrics exist, including a cowboy outlaw version called "The Reverend Mr. Black," which was recorded by Johnny Cash."
If you give the song a google you'll come up with quite a few differing verses. We don't sing the River of Jordan vs. mentioned above-I guess the ones we use are the verses Pap remembers from his youth.
Along with Presley, Seeger, and Griffith; George Jones, The Carter Family, The Monroe Brothers, and other well known artists also recorded The Lonesome Valley. Of course I'm kinda partial to our version-check it out and see if you like it as much as I do.
I love Pap's look at the end of the song-and although the video didn't catch what he said-you can see it on his face. He said "By ned we got it that time."
I'm fascinated by old traditional songs that stand the test of time. I absolutely love thinking about how all those different verses came about. How maybe a traveler heard the song and loved it-but once he got back home he couldn't remember exactly how it went so he adjusted the words-or maybe he loved the tune but wanted different words. Who knows?
I love it when we do a song that is over a 100 years old and still make it sound fresh.
Tipper
This post was originally published here on the Blind Pig in April 2011.