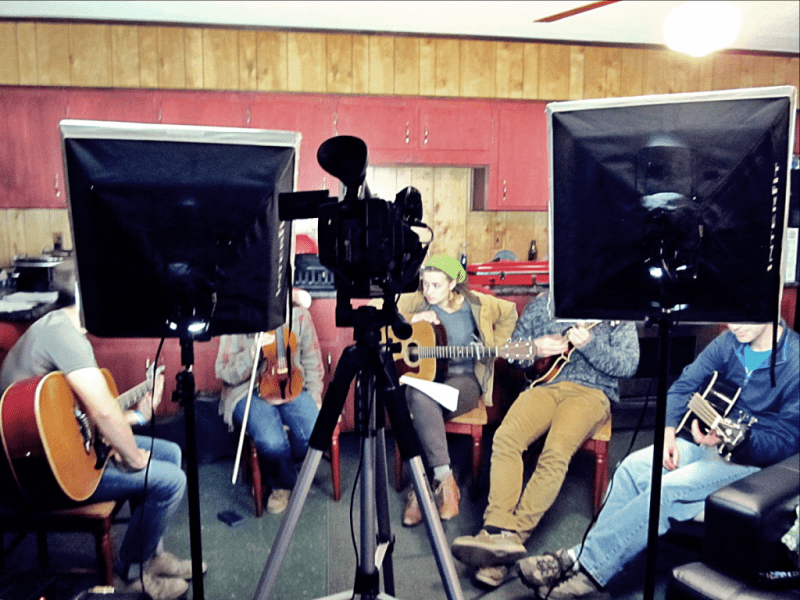 Chatter, Chitter, Paul, Ben, and Mark have been trying to record a song for 2 years. When they first started trying to learn the song-they almost had it…and then the boys had to head back up north to school.
For the next 2 years either Mark or Ben was missing; the girls had something they had to do; or Chatter couldn't get her part exactly right.
Finally after 2 years of trying I do believe they got the song right last night. We even had some fancy equipment on hand to capture it. It made me say "Great day in the morning I'm glad that's done!"
———————–
great day in the morning interjection A mild oath.
1966 DARE (Cherokee NC). 1972 Cooper NC MT Folklore Great day in the morning! 1998 Montgomery Coll. according to consultants, the term expresses mainly pleased surprise, but sometimes exasperation or anger.
[in reference to Judgment Day; DARE South, Midland)
Dictionary of Smoky Mountain English
———————–
The first person I ever heard use the expression great day in the morning is a Blind Pig reader-Kenneth Roper. The Deer Hunter picked up the phrase from Kenneth and apparently I've picked it up from him.
Tipper
Appalachia Through My Eyes – A series of photographs from my life in Southern Appalachia.