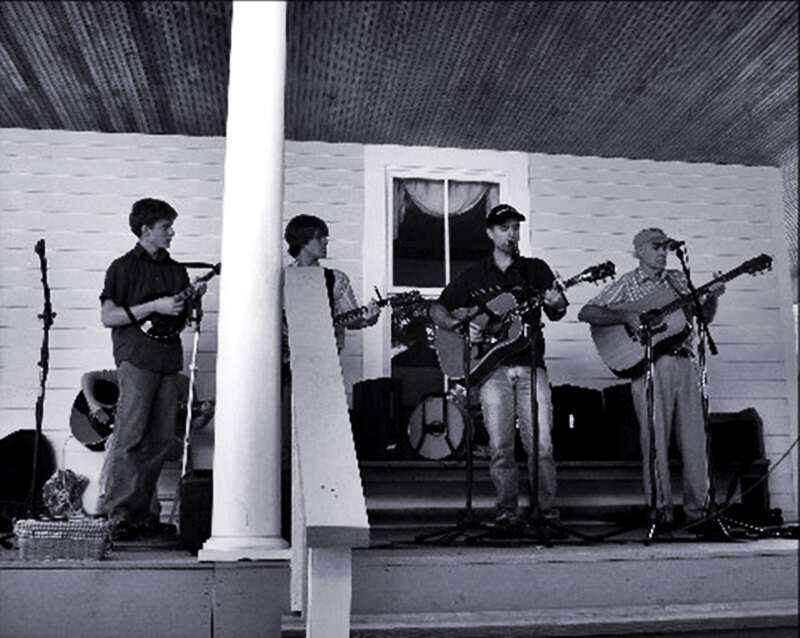 The Blind Pig Gang playing in Blairsville GA back in the day
With the day for celebrating the one you love coming up quick I've been thinking about the songs we do that could be considered love songs. Right at the top of the list is Red is the Rose and Maggie.
As I scrolled through our youtube channel I quickly realized most of the love songs we do hightlight the fact that love affairs don't always work out the way you want them to.
Bluegrass and Country songs are said to be synonymous with heartache and sadness. There's even been songs written about the phenomenon related to both genres. In the country realm-David Allen Coe's hit song You Don't Even Call Me By My Name comes to mind.
Mandolin Man used to tease Paul about the songs he had written saying "Ever last one of them is sad and depressing."
One time Paul thought he'd take a cue from David Allen Coe's hit and write the most depressing song he could come up with and In The Lonesome Woods Tonight was born. The song turned out to be one of my all time favorites.
Then there's those songs that make you tap your toes even though they're talking about love gone wrong. I love Paul and Pap's version of Roy Acuff's Write Me Sweetheart. The words surely talk about a broken heart, but I don't know how anyone could listen to Paul and Pap's version and not feel at least a little hopeful that things would work out after all. See what you think.
Did you tap your toes? I did! Outstanding flat top picking and tight harmonies-you can't beat that.
Tipper