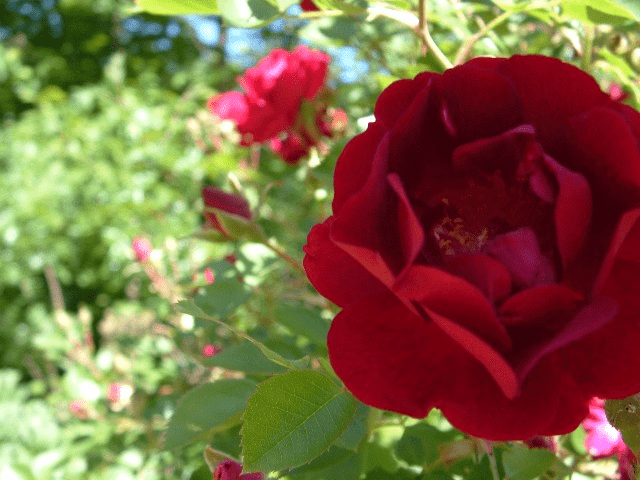 I have a new favorite song-and I thought I'd share it with you today. Chitter learned the song from "the youtube" as she calls it.
Looking for a new fiddle tune, Chitter stumbled upon Red Is The Rose. After she learned to play the song she stumbled onto another video of it-and discovered the song had lyrics as well.
I tried to discover the history of the song-but it seems fairly complicated-in other words there are varying opinions and none that have the data to back it up. Most do agree it has an Irish or Scottish history. Another song, Loch Lomond, has the same tune so that muddies the water even further.
A thread on Mud Cat Cafe has this to offer about the song:
Subject: RE: Red Is The Rose
From: GUEST,Seamus Kennedy
Date: 17 Feb 00 – 01:32 AM

I recorded Red Is The Rose a few years ago, and I'd heard that Tommy Makem had written it. So I called him to get the facts for attribution, royalties, etc., and he told me that he did not write it, but that he had learned it from his mother Sarah, who had been singing it for many, many years. He didn't know whether Red is the Rose or Loch Lomond came first. Tommy and Liam Clancy did a beautiful version of it. All the best.
As with many old traditional songs-no one will ever know for sure-but one thing I do know for sure is I could listen to it all the day long and not tire of the loveliness of the tune and the lonesomeness of the words.
Sigh…the song makes me sigh every time I hear it. I hope you enjoyed it too.
Tipper