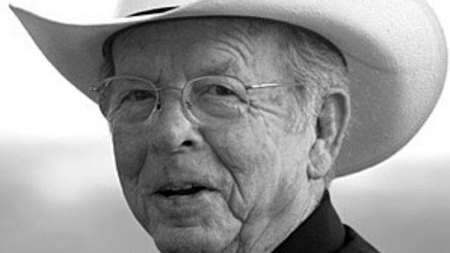 Early yesterday morning, Charlie Louvin passed away. He made up half of the famous duo called The Louvin Brothers-his brother Ira was the other half. Charlie was 83 years old and had been suffering from pancreatic cancer. He was born in 1927-ten years before Pap.
Charlie and his brother Ira were from the Sand Mountain area of Alabama, and their real name was Loudermilk. They changed their name to Louvin to make a more appealing name for their musical act. You can learn more about Charlie's history-and his earlier years by doing a quick google.
Just last week I told you The Louvin Brothers were our heroes. In the earlier Blind Pig days-I shared with you how I did a project for my Appalachian Studies class in college on The Louvin Brothers. I also told you what happened when Pap and his brother went to Nasheville and talked with Charlie about making it big in the music world.
Today I'll share a different story with you. In 1998 Pap and Paul went to Bell Buckle TN to visit Charlie. They spent the day-sung some songs with him-Paul even got to play Charlie's guitar. Charlie invited them to travel across the street with him, where there was a radio station inside a restaurant. Charlie performed a few songs live on the radio-then he introduced Pap and Paul and they did a couple of songs themselves.
Later that evening Charlie was headed for Nashville-for his gig on the Grand Ole Opry. He invited Paul and Pap to tag along-but it'd already been a long day and they said they better head for home. As they made their way back to Brasstown they listened to the Opry live on the radio. Their faces filled with smiles as they heard Charlie give them a shout out during his act-kinda made the perfect ending to a perfect day.
In 1965 Charlie's brother Ira was killed in a car wreck. Check out this song Charlie wrote about him a few years ago.
My favorite line of the song: your voice is strong even though your gone cause I still hear your part. Kinda makes you wonder if they're singing together again doesn't it?
Tipper