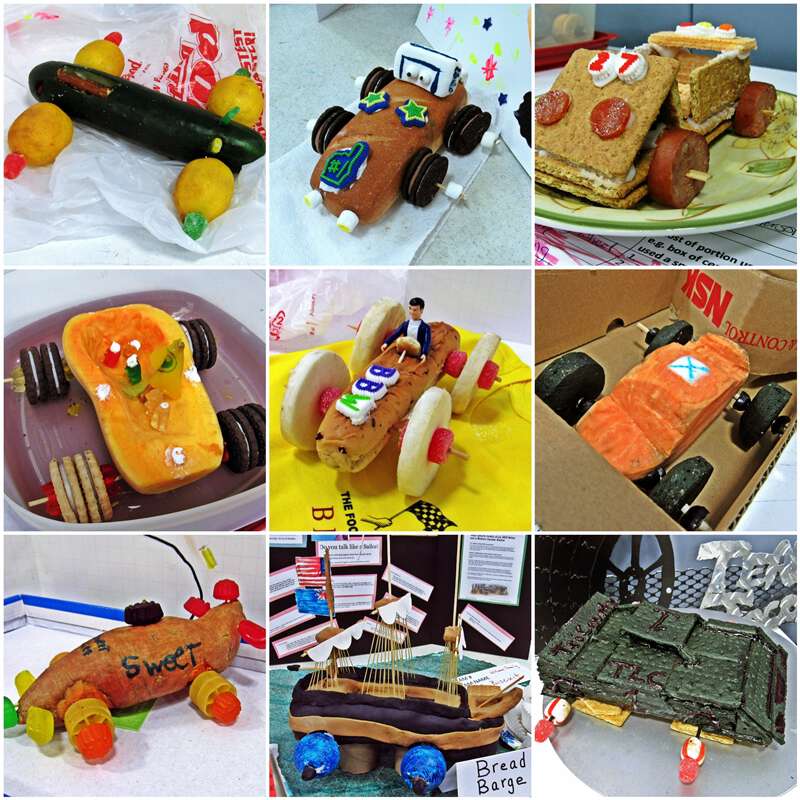 The Learning Center in Murphy NC recently held The Foody 500. The race was similar to a pinewood derby, with one major difference…the cars were all edible. Before the event I walked around and looked at the cars on display. I was totally impressed with the imaginative designs the students had come up with.
I assumed the cars would be judged on appearance only. Once I realized the cars were actually going to be sent sailing off a very tall long ramp I got kind of worried. I was afraid the cars would fly all to pieces, leaving a whole bunch of disappointed kids. I couldn't have been more wrong.
As the crowd gathered close to the ramp you could feel the anxious excitement filter through all the kids as well as the adults. One by one the teams sent their edible cars sailing off the incline to the sound of cheers and clapping. The car that went the greatest distance was crowned winner of The Foody 500. There were other awards given too.
Knowing the students built the cars out of food and engineered them to actually stay together and roll down the ramp makes me say they were all winners. Not bad for an elementary school in Appalachia uh?
Tipper
Appalachia Through My Eyes – A series of photographs from my life in Southern Appalachia.