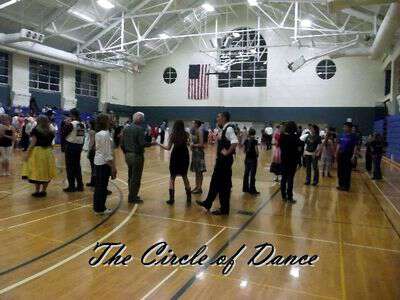 Last weekend, me and the girls made our annual trek to Berea, Kentucky to participate in Mountain Folk Festival. The weeks leading up to the festival were filled with learning the dances which had been chosen for this year's festival and anticipation for the trip.
While we were preparing for our trip, a three part blog written by Rooney Floyd was being shared on the John C. Campbell Folk School Blog. Rooney's story centers around replacing a star medallion that was original to the Oscar Cantrell Blacksmith Shop. I won't go deep into the details of Rooney's writings-but it's a fascinating story of history that happened right here in Brasstown at the folk school. (the links to all 3 parts are at the bottom of this post)
In the 3rd part of Rooney's article-Berea and the Mountain Folk Festival popped up when Rooney said this:
The Folk School Newsletter #16 dated December, 1933. In it, Marguerite had included a letter from the Berea staff thanking her and the School for bring the "singing games", as she called folk dancing, to Berea. The letter stated, "The seed you have sown is bearing rich fruit. In some dances we have had 60-75 participants. I would say that Berea is thoroughly inoculated now." Georg and Marguerite, with community and student dancers had been asked to come and help start a similar program to the Folk School's at Berea. In 1933, this idea of the Folk School taking the dancing program to Berea was well known but has long since been lost to modern generations, especially since Berea's Mountain Folk Festival, begun in 1936, celebrated its 75 anniversary in 2011. Bob Dalsemer will take the Brasstown contingent over to Berea next week, as he has for many years, for the 77th festival.

I visualize this great circle of a well designed folk music and dance program at the Folk School going to Berea where it proliferated and many years later, drew Bob to his life work. Eventually he landed at the Folk School where he received the field's highest award. To keep the momentum going, he returns Brasstown dancers to Berea each year as they have for over 80 years.
As you can see from the photo above-that great circle of dance between Brasstown and Berea is still going strong-and even better the circle has curved out in all directions. I never fail to get teary eyed when I sit on the sidelines in Seabury Gym and watch kids dance the traditional dances that have been danced all over Appalachia for generations.
Tipper
p.s. I'll have a video from the festival to share with you in a few days. Please check out the links below to read Rooney's complete blog.
Appalachia Through My Eyes – A series of photographs from my life in Southern Appalachia.